Learning about Life cycles
Class R have been continuing to explore their concept question of 'Do all things grow in the same way?' over the last couple of weeks through growing their own cress and exploring the life cycle of a frog. On Thursday we had the opportunity to compare these life cycles to the cycle of a chicken with a visit from Mrs Morgan and her chicks! We all learnt lots about what the chicks need to keep them healthy and to help them to grow and lots of fun was had by all!
Class R's Storytelling Surprise
On Wednesday Class R had a surprise online storytelling performance! The story was all about a little skunk and his trip to the moon. As well as listening to and joining in with the story, the children also learnt all about the moon thinking about how and why it changes. We had lots of fun joining in with the actions and words in the story!
Do all things grow in the same way?
Over the summer term class R are going to be exploring the question of 'do all things grow in the same way?' We have started off by thinking about what helps human beings to grow in a happy and healthy way. The children have been learning more about healthy eating through looking at the 'Oliver's vegetables' and 'Oliver's fruit salad' books. This week we made some tasty fruit kebabs for our snack time! The children thought about what fruits they wanted to include and why they would be good for them. They also thought carefully about how to make sure they were safe and hygienic when handling the fruit and chopping it...all agreed however that the taste testing was the best bit!
Class R made some fantastic messages to share with each other!
Well being support in the EYFS
Anxiety tools for parents
Kung hei fat choy from Class R!
This week class R have been joining in with the Chinese New Year celebrations! We learnt that Chinese New Year is on Friday the 12th of February this year, and that this is going to mark the year of the ox! The children did some super investigating all about the celebrations that take place and the story behind the new year...some of us even built up our hand muscles with some chop stick finger skills! Great work class R!
Gingerbread man fun!
This week Class R's focus has been on the story of 'The Gingerbread Man'! The children have been doing lots of learning and exploring around the story. So far, we have seen all different sorts of baking and gingerbread man decorating, oven junk modelling, gingerbread man assault courses, raft building and gingerbread man crafting, writing, story telling and experimenting...plus much, much more! Well done EYFS, you have been working so hard!
The Billy Goats Gruff!
Class R have been learning all about traditional tales for their remote learning. Following on from a focus on 'The Three Little Pigs', we are now exploring the story of the 'Billy Goats Gruff'. Mrs Waters and Mrs Wickham have been blown away by all of the amazing home learning that the children have been doing... from sequencing and role playing the story, exploring characters, making masks and designing their own bridges to help the goats to cross the river. Great work class R!
Some of our home learning fun!
Class R have been busy bees and have started off the new term with some super home learning!
Welcome back!
Dear parents and carers,
I hope you have all had a restful and enjoyable break. I just wanted to make you aware of the arrangements for Class R in the coming weeks. As I am sure you will be aware, our area has appeared on the government list of schools that will remain closed until the 18th of January. We are incredibly sad that we will not be seeing the children from tomorrow and have already started planning the best way to support them, and you, with home learning.
As you may already know, the rest of the school have been trialling the use of Microsoft teams as a platform for home learning. In class R, this is not necessary as we already have a successful and reliable system in place in the form of Tapestry! As a result, home learning for class R children will look like this:
Home learning will be set each day through the 'class stories' section on Dojo. This will enable me to upload videos and text for the children and yourselves to access that outline suggested tasks and links etc. It will also mean I can see who has and has not viewed the posts to ensure all are accessing the learning, as Dojo is able to record this. I will upload a mixture of a few tasks each day including a couple of suggested main activities and a phonics related task.
Tapestry will be used for you to feedback photos, videos and comments etc. to me so that I can in turn feedback to yourselves and the children. It will be a great way for us to keep in touch and see how the children are progressing with the learning put in place. It would be great if you could upload something linked to one (or both) of the main activities each day as you go. Please share this through Tapestry, not Dojo, so that home learning can be added to your child's journal. I will be checking Tapestry throughout the day when I am able so that I can see how the children are getting on, so please don't worry about waiting for the end of the day to upload.
I would also ask that if possible could you also send me one preferred email address that I can also contact you on. I have many email addresses for you all already but would appreciate confirmation that your email address is current and where I have more than one, which would be best to use.
As is the nature of the learning with children in EYFS, any videos I upload or learning I share will be for you to access at a time in the day that best suits yours and your child's routine. However I will be on Tapestry and Dojo (and at the end of the phone) throughout the day in order to answer questions you may have etc., please just be mindful that this may not always be immediate as I am also supporting our critical worker children.
As a school, we very much appreciate how you, and your children, will be feeling about this, however endeavour to ensure that we do our very best to support you all. Any questions, please do not hesitate to contact me - my virtual door is always open!
Keep safe,
Mrs Waters
Class R wish you a very merry Christmas!
Class R update!
We have been having a super couple of weeks! The children have been exploring shapes in their environment - even following recipes to make shape pizzas and thinking about shapes that they notice in their day to day learning. This week we have been thinking about how Christians explore Christmas with lots of craft activities and role play. We have been particularly focusing on the story 'The Jolly Christmas Postman' and our classroom has become a hive of postal activity with letters to be posted that link to number recognition, mysterious parcels, list writing, bauble sorting, a visit from the Christmas fairies and the opportunity for children to explore writing and posting their own Christmas cards on the independent writing table.
Diwali in class R
This week we have been learning about Diwali! The children learnt that Diwali is the festival of light and explored the story of Rama and Sita through their own puppet shows. We found out about rangoli patterns and the children used different resources in the classroom to make their own patterns. We wrote Diwali cards and also explored making fireworks. We thought about how lots of Hindu people decorate their hands, creating our own designs too!
Class R remember
On Wednesday we learnt all about Remembrance day. The children created their own poppy for the class wreath and we talked about why we have poppies to help us to remember. We also thought about how brave the soldiers were and how they were awarded medals. Some of the children designed their very own medal for someone that they knew and talked about why they thought that person should receive the medal.
Class R finish their first term at Capel with a BANG!
Class R have made a super start to their first term at Capel!
Check out the photos below for some recent highlights!
Class R go on an Autumn walk!
This week we went on our Autumn walk! We talked about the different seasons and thought about what we noticed now that it was Autumn. We spotted all of the different colours that the leaves are turning and went foraging for things that we could use in the classroom to represent Autumn. As a class, we then talked about how lots of animals in Autumn are busy gathering food ready for hibernation and linked this to beginning to think about Harvest!
Class R make a super start in their first full week!
Class R have taken their first week at Capel by storm! We have started thinking about our new 'Discover' topic question, which is: 'What is special about me and you?'. So far the children have thought about what makes them happy, explored using their senses, discovered how to keep themselves healthy and have found out lots about all of their new friends! They have all settled in so brilliantly - great work Class R!
Welcome to Reception Class!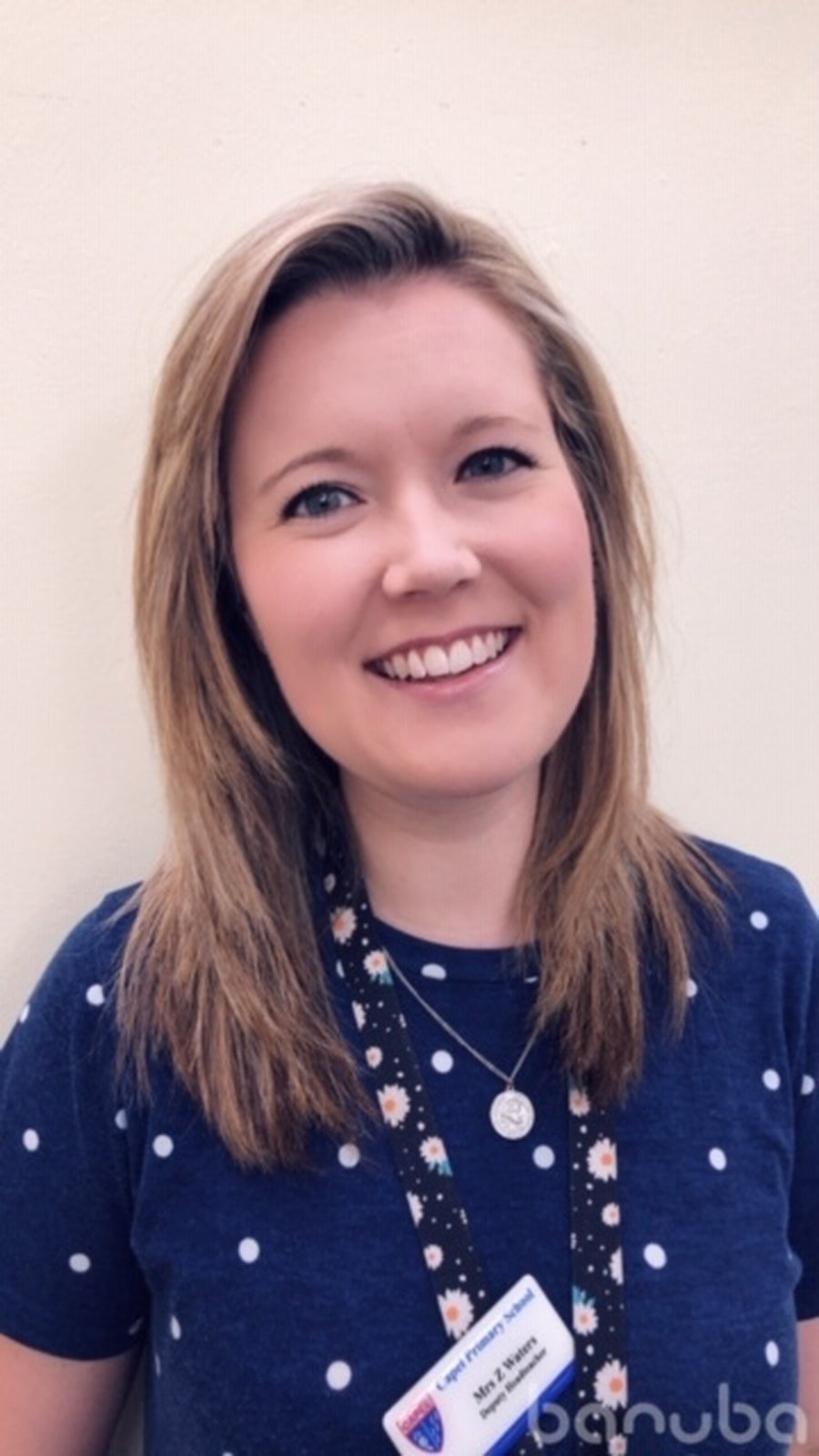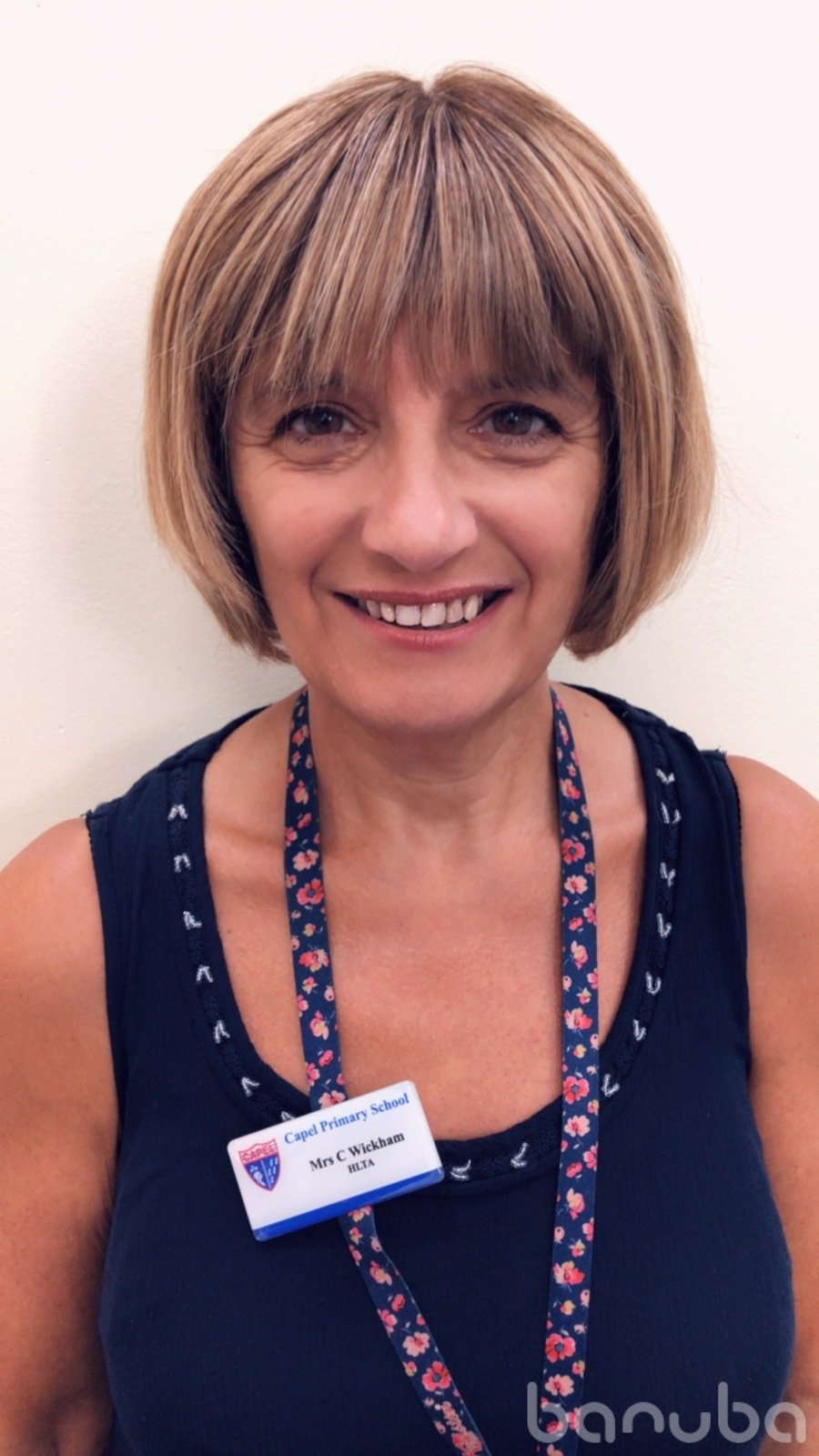 Class teacher: Mrs Waters HLTA: Mrs Wickham
Welcome to Reception class! We are so excited that you have decided, alongside your child, to join our Capel family! Please find below some information about your child's learning and experiences in school for the coming weeks, and also some additional key information that you may wish to know. Should you have any queries then our door is always open so please feel free to pay us a visit, or contact us via Tapestry or using your child's home contact book!
As was shared in our induction evening, the main focus for our learning within Reception class is to support the children in working towards the Early Learning Goals. To support with this, and to fit in line with our new curriculum as a school, we will be having a different general focus for each seasonal term. This term our focus is 'Discover' where the children will be exploring the concept question, 'what is special about me and you?' Within this we will be focusing in our first few weeks particularly on the children making relationships, building up their confidence and supporting them with managing the feelings and behaviours that come about from being in a new environment. We will also be carrying out lots of varied activities that support the children with building up their listening and attention skills, whilst finding out all about their new friends… and themselves!
A lot of our learning will be centred around stories and book focuses, including books such as 'All kinds of people', 'My mum and dad make me laugh' and 'Oi frog!'. As a school, we follow the 'Read, Write, Inc.' phonics scheme. However for the first few weeks, whilst the children settle in, we will be focusing more on the pre cursors needed for this which include sound discrimination, rhythm and rhyme and voice sounds.
Our main intent for your child's learning whilst with us in Reception is:
To understand and follow children's interests and provide opportunities throughout our EYFS curriculum to support learning, consolidate and deepen knowledge and ensure children meet their next steps.
To work in partnership with parents and carers to encourage independent, happy learners who thrive in school and reach their full potential from their various starting points.
To create an indoor and outdoor environment which supports learning.
To understand that children do their best when all their physical and emotional needs are being met. We embrace the individual and all staff understand that each child is different, and their learning requirements and styles are unique too. By providing a high level of wellbeing this in turn leads to high levels of child development and the ability to create and think critically.
To prepare children to reach the Early Learning Goals at the end of the Foundation Stage and ensure children make good progress from their starting points by using the characteristics of effective learning.
To provide our children with knowledge, skills and experiences in a hands on, holistic way so that all learning is embedded in a meaningful
As we shared in our Induction evening, Tapestry will be the main way for you to communicate with us about your child's learning; to see what your child has been getting up to at school whilst also sharing things from home too – we love to hear about what the children get up to when they are not with us (and with their learning buddies too!). Alongside this, the school 'contact book' is also a way for you to share key information messages to us (such as changes to pick up arrangements etc.), and these are checked daily. Please can I also reiterate the importance of downloading our school 'Jotter' app so that you can also keep up to date with whole school notices and information such as our weekly newsletters.
To begin with, we will not be expecting the children to complete any set home learning as it is important for them to settle in first, however any opportunities that you have to share books and stories with your child in the meantime are extremely valuable so we would ask that if possible this can be included in your daily routine J I will keep you informed of when the children will start to bring home small activities to share with you (e.g. reading books – initially just pictures – and key words). In your induction envelopes, shared at the July meetings, there are some other key ideas that you might like to try with your child at home. As also discussed in our July meetings, we will send out lunch choice forms on a Friday to be returned on a Monday morning.
Please support your child in remembering the correct school equipment which includes a named water bottle, book bag with their contact book (and reading book when appropriate), outdoor clothing and a change of clothes in their PE bag. Children in Reception class do not need to bring in their own pencil cases as resources that they need will be available for them to choose from in the classroom. Please ensure all of you children's belongings are clearly named.
We very much have an 'open door' policy in our classroom should you have anything you would like to discuss and although the current situation does make this slightly trickier please know that you can always contact us to arrange a time to meet and that we check our messages regularly. For your information, Mrs Wickham will be leading the class on Wednesday afternoons (when she will be joined by Miss Murphy, a qualified teacher) and on Fridays (when she will be joined by Mrs Campbell, an experienced Reception class HLTA). We are very excited about the upcoming year and look forward to all that we are going to be getting up to! We hope that everyone has a happy term! J
Mrs Waters
Mrs Wickham