Class R finish their first term at Capel with a BANG!
Class R have made a super start to their first term at Capel!
Check out the photos below for some recent highlights!
Class R go on an Autumn walk!
This week we went on our Autumn walk! We talked about the different seasons and thought about what we noticed now that it was Autumn. We spotted all of the different colours that the leaves are turning and went foraging for things that we could use in the classroom to represent Autumn. As a class, we then talked about how lots of animals in Autumn are busy gathering food ready for hibernation and linked this to beginning to think about Harvest!
Class R make a super start in their first full week!
Class R have taken their first week at Capel by storm! We have started thinking about our new 'Discover' topic question, which is: 'What is special about me and you?'. So far the children have thought about what makes them happy, explored using their senses, discovered how to keep themselves healthy and have found out lots about all of their new friends! They have all settled in so brilliantly - great work Class R!
Welcome to Reception Class!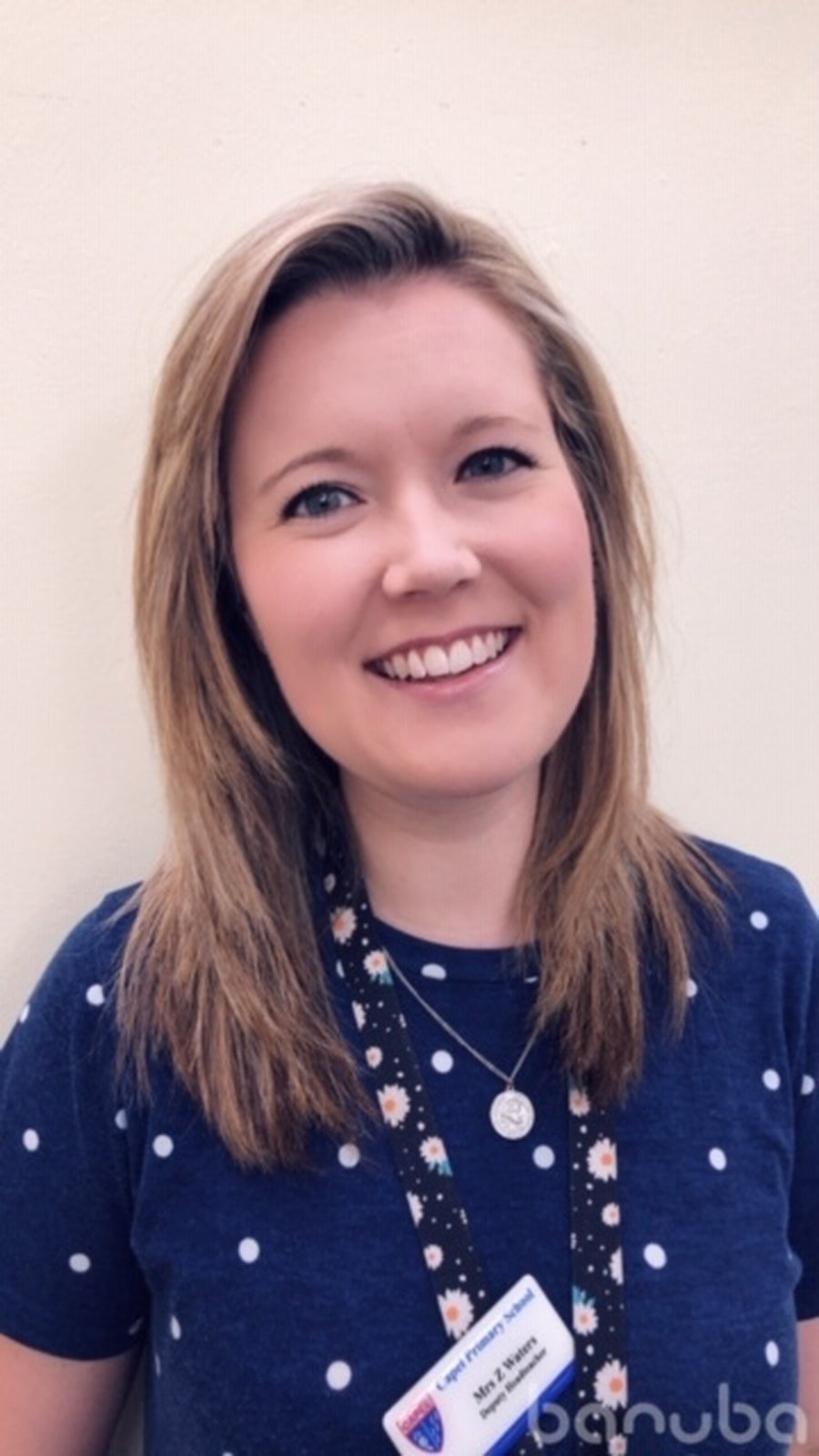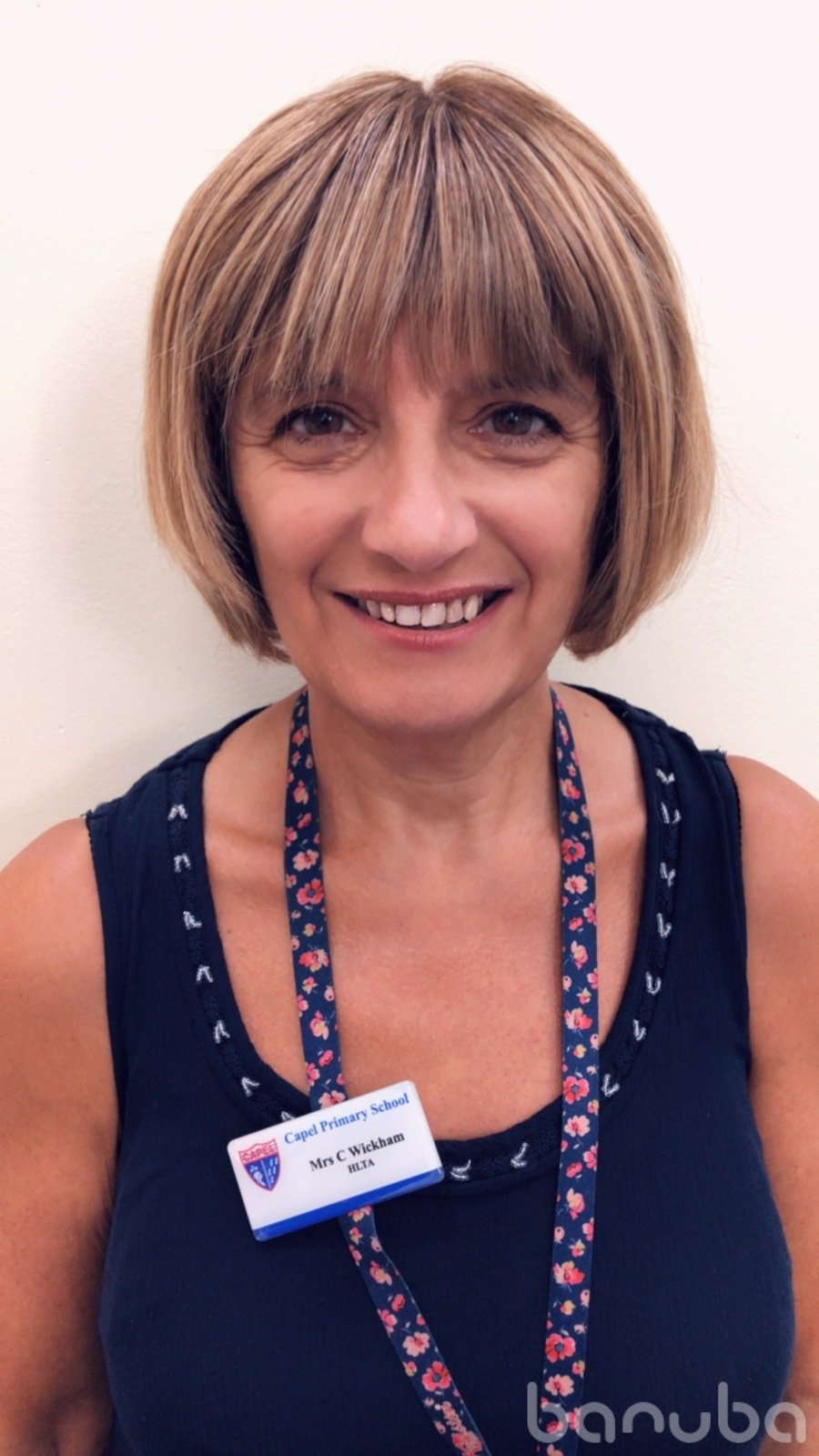 Class teacher: Mrs Waters HLTA: Mrs Wickham
Welcome to Reception class! We are so excited that you have decided, alongside your child, to join our Capel family! Please find below some information about your child's learning and experiences in school for the coming weeks, and also some additional key information that you may wish to know. Should you have any queries then our door is always open so please feel free to pay us a visit, or contact us via Tapestry or using your child's home contact book!
As was shared in our induction evening, the main focus for our learning within Reception class is to support the children in working towards the Early Learning Goals. To support with this, and to fit in line with our new curriculum as a school, we will be having a different general focus for each seasonal term. This term our focus is 'Discover' where the children will be exploring the concept question, 'what is special about me and you?' Within this we will be focusing in our first few weeks particularly on the children making relationships, building up their confidence and supporting them with managing the feelings and behaviours that come about from being in a new environment. We will also be carrying out lots of varied activities that support the children with building up their listening and attention skills, whilst finding out all about their new friends… and themselves!
A lot of our learning will be centred around stories and book focuses, including books such as 'All kinds of people', 'My mum and dad make me laugh' and 'Oi frog!'. As a school, we follow the 'Read, Write, Inc.' phonics scheme. However for the first few weeks, whilst the children settle in, we will be focusing more on the pre cursors needed for this which include sound discrimination, rhythm and rhyme and voice sounds.
Our main intent for your child's learning whilst with us in Reception is:
To understand and follow children's interests and provide opportunities throughout our EYFS curriculum to support learning, consolidate and deepen knowledge and ensure children meet their next steps.
To work in partnership with parents and carers to encourage independent, happy learners who thrive in school and reach their full potential from their various starting points.
To create an indoor and outdoor environment which supports learning.
To understand that children do their best when all their physical and emotional needs are being met. We embrace the individual and all staff understand that each child is different, and their learning requirements and styles are unique too. By providing a high level of wellbeing this in turn leads to high levels of child development and the ability to create and think critically.
To prepare children to reach the Early Learning Goals at the end of the Foundation Stage and ensure children make good progress from their starting points by using the characteristics of effective learning.
To provide our children with knowledge, skills and experiences in a hands on, holistic way so that all learning is embedded in a meaningful
As we shared in our Induction evening, Tapestry will be the main way for you to communicate with us about your child's learning; to see what your child has been getting up to at school whilst also sharing things from home too – we love to hear about what the children get up to when they are not with us (and with their learning buddies too!). Alongside this, the school 'contact book' is also a way for you to share key information messages to us (such as changes to pick up arrangements etc.), and these are checked daily. Please can I also reiterate the importance of downloading our school 'Jotter' app so that you can also keep up to date with whole school notices and information such as our weekly newsletters.
To begin with, we will not be expecting the children to complete any set home learning as it is important for them to settle in first, however any opportunities that you have to share books and stories with your child in the meantime are extremely valuable so we would ask that if possible this can be included in your daily routine J I will keep you informed of when the children will start to bring home small activities to share with you (e.g. reading books – initially just pictures – and key words). In your induction envelopes, shared at the July meetings, there are some other key ideas that you might like to try with your child at home. As also discussed in our July meetings, we will send out lunch choice forms on a Friday to be returned on a Monday morning.
Please support your child in remembering the correct school equipment which includes a named water bottle, book bag with their contact book (and reading book when appropriate), outdoor clothing and a change of clothes in their PE bag. Children in Reception class do not need to bring in their own pencil cases as resources that they need will be available for them to choose from in the classroom. Please ensure all of you children's belongings are clearly named.
We very much have an 'open door' policy in our classroom should you have anything you would like to discuss and although the current situation does make this slightly trickier please know that you can always contact us to arrange a time to meet and that we check our messages regularly. For your information, Mrs Wickham will be leading the class on Wednesday afternoons (when she will be joined by Miss Murphy, a qualified teacher) and on Fridays (when she will be joined by Mrs Campbell, an experienced Reception class HLTA). We are very excited about the upcoming year and look forward to all that we are going to be getting up to! We hope that everyone has a happy term! J
Mrs Waters
Mrs Wickham