Class 2's Great Fire of London Assembly!
On Friday, year 2 performed for the rest of the school and their parents and carers in their 'Great Fire of London' class assembly. In the assembly they shared all that they had learnt so far in their topic, including how the fire started, why it spread and who was involved. The sang beautifully, shared their learning, created their own backdrop and even performed their very own self created fire dance! Afterwards the parents were invited into the classroom for 'open classroom' so that they could see all of class 2's learning which included diary writing, narrative sharing, research, investigating of historical sources, timeline building plus much much more! Well done class 2!
The Great Fire of London art
We have started our brand new topic this term, looking at how the Great Fire of London started and why it spread so quickly. To kick start our topic we had a go at getting creative with some fiery art!
Shepherd's Delight!
This week KS1 have been taking part in their Christmas production, 'Shepherd's delight!' They have worked incredibly hard to learn lots of festive songs, actions and words. The performances went down a storm and we are so proud of all of our budding actors and actresses!
Festive fun!
Today was Christmas dinner day! We all enjoyed a delicious roast while wearing Christmas jumpers. This afternoon the children designed some beautiful baubles to decorate their Christmas trees with.
The wild things come to life...
Today, class 2 made their very own 'Wild things' puppets. We then used the puppets to help us retell the story and thought about how different characters might act and what they might say and do.
Year 2 had an open classroom on Thursday this week. It was great to see all of the children taking such pride in their learning and showing off all that they had done! A big thank you to all of the parents who came along.
The Gruffalo Walk!
Today class 2 went exploring on our Gruffalo walk. We received an unexpected letter in the post that gave us clues from the Gruffalo as to where to go! We set off on our adventure and collected lots of evidence along the way, keeping an eye out for signs that the Gruffalo had passed the same way. He led us on a wild goose chase back to school where we discovered he had left a very precious surprise - 3 of his Gruffalo eggs! We talked about how to keep these safe and decided to bring them into the classroom to keep them warm. Watch this space for more information...!
The final cook off!
It was class 2's final cooking session today and it went down a treat! To tie in with out rainforest project, Cheryl told us all about 'Cirio de Nazare' - a Brazilian festival. We had a go at trying to make a Taça da Felicidade (also known as 'cup of happiness') which is a type of trifle. The children put on their chef's hats to consider how they decorated their trifles after all the chopping and mixing that went into making them. We all thoroughly enjoyed having a big trifle feast. A massive thank you to 'Cooking Pioneers' for giving us all of these lovely cooking opportunities.
Today we were learning all about the importance of eating your five a day! We thought about how much fruit or veg equals one portion (a handful) and then used avocado and cherry tomatoes to make some tasty guacamole. We all individually seasoned our guacamole to our taste using salt, pepper and paprika. We then had a vegetable quiz to see how many tricky vegetable names we knew!
Year 2 make not-so-boring pasta salad!
Today in our cooking lesson we learnt about carbohydrates and then explored creating an exciting pasta salad using lots of different vegetables. We compared the difference between white and brown pasta and thought about what foods are good carbohydrates and which carbohydrates we should eat in moderation...
Fruit fun while cooking!
In today's cooking lesson we made a tasty fruit salad with a range of delicious, juicy fruits! We talked about where all the food came from and how that affected the taste of the fruit. This ties in with our current Geography learning as we are exploring continents and in particular South America. The children used a range of skills to prepare the fruit so that the salad had lots of different textures in it. We then taste tested and it was fantastic!
Taste testing in the Amazon...
Today we taste tested a range of foods that can be found in the Amazon Rainforest to help us to explore what life in the rainforest might be like. We used our senses to explore and practised our Science skills of making observations and recording. We tried a range of foods including: cinnamon, pineapple, mango, sugar, coffee and dark chocolate. We also talked about what other foods tribes people might eat and how they would get it...such as fishing in the river and hunting for peccaries.
Year 2 get cooking!
Year 2 had their first cooking session today with 'Cooking Pioneers' and had the best time! We talked about safety in the kitchen and then got to make our very own cheese and apple coleslaw which we taste tested at the end of the session. We practised knife skills, grating, following instructions and team work...the end product was delicious! A big thank you to Cooking Pioneers for giving us such an enjoyable opportunity. Keep posted for next week to find out what we make next!
Rainforest Gunge!
Class 2 have kick started their rainforest topic today with a gunge plunge! Hidden in the gunge were items that link to the rainforest. We took the plunge to find the missing objects and shared clues so that the rest of the class could guess what they were. Afterwards, we thought about what rainforest items we would hide in our own gunge - there were some great ideas and it got us really thinking about what we already know!
Dear Class 2 parents and carers,
Welcome back to a brand new year! We hope that you all had an enjoyable break. It has been brilliant to hear all the stories from the children of their holidays and we have also enjoyed sharing with them all that we will be learning in the upcoming year. This letter is to inform you of any key information you may wish to know. Should you have any queries then our door is always open so please feel free to pay us a visit!
We will be having a topic theme for each new term. Our topic focus for the first term will be 'The Rainforest!'. Within this topic we will be covering a wide range of learning from sharing a variety of rainforest related books and poetry to exploring number bond bugs. Alongside this we will be learning about the rainforest habitat and what dwells within it, focusing on animal groups and classification. We will also be developing our understanding of where the Amazon rainforest is and thinking about interesting ways the rainforest can be represented through different artistic forms.
There will be a big focus this year in Maths on development of reasoning skills. We will start this term with a focus on 'Number' with learning challenges surrounding 'place value' and 'addition and subtraction'. The children will be encouraged to use mathematical manipulatives such as 100 squares and number lines in class to support their calculations and please feel free to reinforce this at home. We will also be taking part in the weekly times table quizzes where the children will have the opportunity to earn counters to enable their house flag to be flying on the school flag pole for the following week.
In our literacy learning, we are going to be having a big push on handwriting and the children will be beginning to explore joining their letters! We will be supporting the children with starting to develop their own fluent joined up handwriting style. We are keen to make sure that this focus takes place alongside a creative writing approach that encourages children to develop a 'flair' for writing.
We love to hear what the children themselves have to share about the topic and will set aside a slot on Friday afternoons for a topic based 'show and tell' session. This will be an opportunity for children to share any objects or outside learning that they wish to do with our topic of 'The Rainforest'. The focus for show and tell will alter each term to fit in with the new topic. Please encourage the children to prepare some words to share for any item that they bring in.
Homework will be given out on a Monday, due in on the following Monday. Homework books are not needed for Monday and Tuesday's homework so children will have their books back in time for any written tasks. However, although homework has been set on particular days this does not mean that you need to stick to this timetable! Please feel free to alter it to suit you and your child. Your support is greatly valued with all of these homework activities and in order to reinforce this we will be sending home a 'parent pack' that outlines some of the key learning that your children will be exploring throughout the year. Topic homework will last over the term in the form of the project. At the end of each term we will have a 'Topic Gallery' where children will have the opportunity to share their hard work and be praised for their efforts!
Please support your child in remembering the correct school equipment (we seem to have a black hole for pencils in our classroom!). The children have their own tray in Year 2 and may therefore choose to bring in a pencil case. PE will be on a Monday and a Wednesday however this may alter occasionally depending on the weather (particularly in the Spring and Summer months). For this your children will need a named PE kit consisting of school PE top, shorts and plimsolls.
We will continue this year to use the Home School Contact Book as a main method of communication, however we very much have an 'open door' policy in our classroom should you have anything you would like to discuss. You will also be receiving a letter in the coming days about 'Class Dojo', which we also use as a main source of communication. We are very excited about the upcoming year and look forward to all that we are going to be getting up to! We hope that everyone has a happy term! J
Mrs Waters
Mrs Wickham
Mrs Butler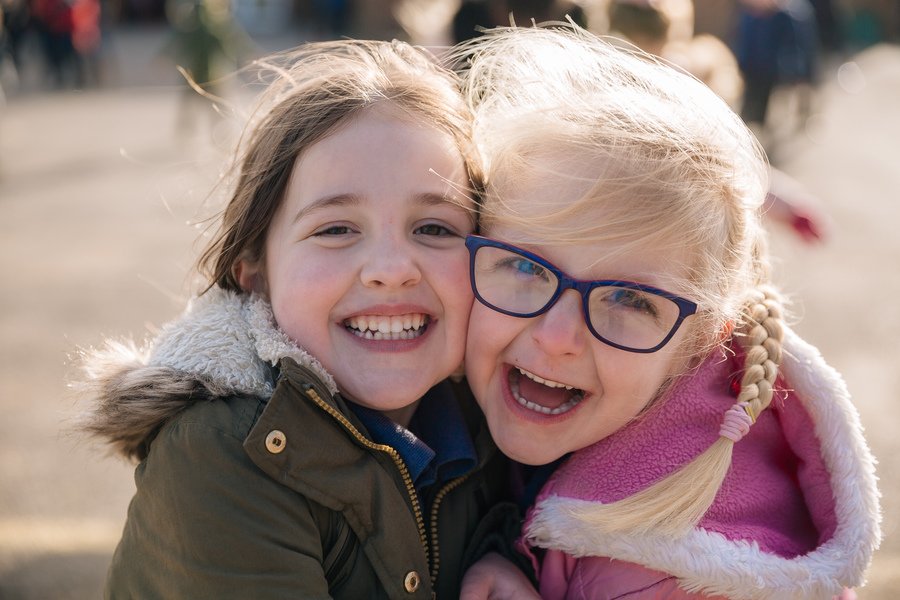 Class 2's Banquet day!
Wow, what a busy day! Today was class 2's banquet day. The children came in all dressed up and looked fantastic. In the morning banquet preparations took place with plate designing, knight and shield biscuit decorating, cake modelling, decoration creating and sandwich making. In the afternoon we carried out our very own tournament that built up our medieval skills. We had jester juggling, spear throwing, cannon hurling, dragon feeding and we carried our own rescue missions - the winners of which were knighted as 'Sir' and 'Lady'. After all that fun we had a delicious feast which was a great success. The children all behaved like real Lords and Ladies. A big thank you to Mrs Everest for her help in creating our amazing castle cake - which was demolished at speed!
Year 2 go Castle Crazy!
We have been amazed by some of the fantastic creations that have been coming in for our topic gallery. Below is a selection of some of the items that are already up on display...
Leeds Castle Adventures!
Ti kick start our new topic of 'Dragons, Knights and Castles' we went on a fantastic trip to Leeds Castle which all of the children thoroughly enjoyed. We had a chance to all dress up as characters from the history of the castle and learnt about the impact that they had on it and the changes they made. The children listened to the stories behind each of these characters and asked questions to find out more about them. After a delicious lunch and a (soggy!!!) play in the castle play area we then had a guided tour around the castle. We found out all about the proper names for the different parts of it, what different rooms were used for and castle life (even the more unpleasant parts of it!). We had a brilliant day and the children did us (and our school) proud! A very big thank you to all of the adult helpers who came with us and made our trip possible.
Under the Sea!
Thank you to all the children this week for the fantastic topic projects that we have seen coming in... there are some brilliant creations!
This week we will be carrying out our topic gallery... Watch this space for updates next term following our Leeds Castle trip. Our topic next term is going to be 'Dragons, Knights and Castles'!