Tuesday 31st March
Good morning all! It is the last day of term so today will be the last day I put up new activities until the new term begins. You have all been doing an amazing job with your home learning from what I can see, and I have been hearing from lots of parents who are very proud of you – so a massive well done! I think we deserve a class 2 cabbage!!! Please scroll down to see just a small selection of what some of you have been getting up to.
Some activities suggested for you today:
Literacy – Yesterday you found out about the Easter story and created a story map or comic strip to show what happened. Today, can you either caption the pictures you drew with sentences or use your red book to write the story of what happened in this Christian Easter story. I wonder if you can use conjunctions such as 'and', 'so' and 'but' to help you to tell the story?
Maths – Easter egg maths hunt: Can you create some maths clues on an Easter clues page - E.g. 5x4 =, what is double 10, half of 8 is…, ¼ of 12, 23 + 34 etc. Write the answers each on it's own separate piece of paper (this could be a post-it, an egg shape or anything else you like!). Hide the answers around your home (inside or outside) – can other members of your family solve your clues to find the answers and match them together? Have fun!
You could also have a go at the second side of the 'Starter test' you did last week (pages 6/7, questions 8-14).
Creative – What are 'Faberge eggs'? See if you can find out and design one on a piece of paper, make your own or even decorate a boiled egg to create your own Faberge egg. Don't forget you can send over photos of your finished egg designs to me via Dojo.
Holiday challenge –
I hope you all have a very well earned break after all of the amazing home learning you have been doing and your hard work in school this term. Should you want something to keep you ticking over then a great holiday task could be to create an 'Adventurers and Explorers Guide'! There is no expectation for this, but judging by how much lots of you have loved home learning it is something you might be interested in having a go at! You could include information such as:
· What it takes to be an explorer
· Famous explorers
· Adventures you have been on
· What explorers need
· Different lands that might be/have been explored
· Information on maps
· …or anything else that takes your fancy!
Have a great rest and I will be back on the website after the holiday with lots of new ideas for you to do to carry on with your fantastic home learning. In the meantime, I will still be checking emails/Dojo so please don't hesitate to get in contact if needed.
Keep safe and enjoy the break!
Don't forget, some useful websites you might like to keep an eye on over the next few weeks include:
You can access free reading books on 'Oxford Owl'
Joe Wicks PE lessons https://www.youtube.com/watch?v=6v-a_dpwhro&feature=youtu.be
David Walliams story sessions https://www.worldofdavidwalliams.com/elevenses/
Cooking with Jamie Oliver https://www.jamieoliver.com/features/category/get-kids-cooking/
Newsround https://www.bbc.co.uk/newsround/news/watch_newsround. - keeping up to date with global news
Class 2 ROCK home learning!
I have been absolutely blown away by all that you have been getting up to over the last week, including your fantastic attempts with the chore challenge! Here are just a small selection of some of the things that have been sent to me over the last few days - please keep it coming with all that you are getting up to!
Monday 30th March
Good morning! I hope you all had a lovely weekend and spent lots of time with your family – I have been making the most of the sunshine with some spring cleaning! Although the hail yesterday took me by surprise...it was supposed to be the first day of official Summer after all!
Some suggested activities for today include:
· Literacy: reading comprehension – On Friday you had a go at the first set of comprehension questions from your pack about the poem 'Daddy fell into the pond'. Today I would like you to have a go at the second side of questions (pages 8/9). There are 4 questions which are all understanding questions. Challenge: Can you spot any pairs of rhyming words in the poem? Can you think of any other words that would also fit with these rhyming pairs? (I will put a photo of the poem on Dojo so that anyone that doesn't have access can still use 'Vipers' to ask questions about the poem and you can still take part in the rhyming word hunt!)
· Maths – Number bond eggs. Create some Easter eggs. Draw a line across the middle to crack them in half. Fill your eggs with number bonds that you can think of. Choose what number you want to make bonds to – e.g. 20, 30, 50 etc. Cut your eggs in half and muddle them up. Can you match the pairs that fit back together? Can someone else in your household match all of your egg pairs? I will put some pictures up on Dojo to show you what this might look like if you need a helping hand!
· General – Easter is just around the corner! At this time, Christians celebrate the resurrection of Jesus. See what you can find out about the Easter story (Twinkl has some great resources that can support with this). Can you story map/comic strip the Easter story? You will be able to use this to help you with tomorrow's literacy.
Enjoy some Easter fun today and see what you can find out! I look forward to hearing about how you get on with the maths egg game - good luck!
Friday 27th March
Morning all! You have nearly completed your first week of home learning – well done! Suggested tasks for today are:
· Don't forget to keep up with the daily reading and exercising! I have been seeing some great updates from your reading journals.
· Literacy: reading comprehension – In your home learning pack you will find a comprehension with a poem titled 'Daddy fell into the pond'. This has 2 sides, please just do the first side (pages 6/7) which has 4 'find and copy' questions on it. See if there is any tricky vocabulary in the poem that you are not sure of the meaning of – if so, can you use a dictionary to look up these words to find out their meaning.
If you are one of the few people who do not have a pack with this comprehension enclosed, then please use the 'Reading Vipers' questions to quiz your child about their reading book!
· Maths – Following on from your exploring this week on shape, I have put in your home learning pack an activity called 'Easter Boxes'. Can you use the clues to find out whose egg will be in each box? For those of you that don't have the pack, I will put a picture of the clues up on the class story part of Dojo so you can still join in the fun! Challenge – can you make some clues for your own Easter boxes?
· Handwriting – Have a go at practising some handwriting today using your handwriting book (if you have not brought this home you could use handwriting paper which is downloadable from 'Twinkl'). I will put up a picture on Dojo of the words to practise today as well as the maths task. Think carefully about how you join the letters and which are taller and shorter!
· Topic exploring – We have begun to look at maps in a bit more detail this term. See if you can find a map of the world (either in an atlas or on the internet) – can you find the UK? Where abouts is it on the map? What is near to us? Which countries are far away?
Keep up the great work year 2! Make sure you have a good rest this weekend and have a great time with your families!
Thursday 26th March
Morning year 2!
Wow, you have all been so busy – keep up the amazing work! The pictures from the chore challenge have been keeping me smiling so thank you for sending those in. It is good to see you all helping out around the house! I really enjoyed listening to the David Walliams story yesterday - I have sent the link for how to access this via Dojo if you want to have a listen today too as there is a new one being released for free every day for the next 30 days! Some other suggested activities for today are:
· Don't forget to keep fit this morning with Joe Wicks or Jumpstart Jonny! I have been giving it a go too and it is definitely a good way to get your body moving!!!
· Literacy - Yesterday you described a journey on your island to reach some hidden treasure. Today I would like you to let your imagination go wild! What was the secret treasure?! Get creative and draw/design (or you could even make!) a treasure chest full of valuable treasure. Perhaps you could write a list of what is inside the chest using some adjectives to describe it?
· Maths – Yesterday you went on a 2D shape hunt around your home. Today I would like you to go on a 3D shape hunt! What shapes can you find? Can you describe the properties of these shapes (e.g. number of vertices, edges, shape of faces). What about finding an old cereal – or other - box (make sure it is empty of cereal first!) and investigate it in a bit more detail by taking it apart – this is called a shape 'net'.
· Think back to the 4 or 5 spelling words that you were practising on Tuesday. Can you still remember how to spell them? See if you can add 2 more words from the list I gave you (also found on 'Twinkl' if needed) and learn those too!
Don't forget to have lots of regular breaks from your learning and drink lots of water! Also, for those of you that are interested 'Young Voices' are doing a live singing session on Facebook today at 11am. If you would like to join in the link is: https://facebook.com/events/s/elevenses-with-craig/2652570251691191/?ti=as
Parents please note Carol Vorderman has made her website free for parents to use for home learning. If you want to supplement the maths activities that I have been sharing then you can access this on: https://www.themathsfactor.com/
Wednesday 25th March
Good morning! I hope you all are getting on ok with all the home learning. I have been loving seeing all that you have had to share over the last couple of days – it looks like you have been busy bees!
Some suggestions of activities that you could have a go at today:
· Don't forget to keep your reading journals updated. Remember to include in your journal information that summarises the book you have read, recommendations, a star rating and a picture of your favourite scene.
· Literacy - Yesterday you imagined a den that you might find on your secret island. Today I would like you to pick a secret location for burying some hidden treasure on the island! Can you write directions to your secret treasure site from a chosen starting point? Perhaps you could use time conjunctions (first, next, then) like you were for your Robert Scott diary writing to put the instructions in order? I wonder if anyone at home can follow the instructions to uncover where the treasure is hidden on your map? Or you could have a go at creating directions for a treasure hunt in your house or garden if you would prefer!
· Maths – At school we have been learning about 2D and 3D shapes. Today I would like you to focus on what you can remember about 2D shapes. Go on a shape hunt - what shapes can you find around your house? Can you make any facts up? E.g. which room has the most squares? Where is the biggest triangle that you can find? What is the rarest shape? Are there any shapes that you can see in the garden?
· Lots of people have been sharing an idea of putting up a rainbow in their windows. This is spreading so much sunshine and happiness! If you have a chance perhaps this is something that you would like to have a go at! I did, and Mr Waters joked that at the end of the rainbow would be a pot of loo rolls instead of gold! I wonder what you would like to find at the end of your rainbow?
Don't forget you can get access to free ebooks if you sign up to Oxford Owls and make sure you keep up with that fitness! I have been thoroughly enjoying the pictures of some of you joining in with Joe Wicks and Jumpstart Jonny!
Tuesday 24th March 2020
Morning everyone!
Suggested options for activities today (please pick and choose what you think would work for you today) -
9-9:30 Joe Wicks workout accessed by the link below or 'Jumpstart Jonny' live workout from 9am found on youtube.com/jumpstartjonny

Imagine a journey around your island that you created. Perhaps you could describe the journey to someone else? Or maybe you could role play the journey? You could even create/imagine a den that you might find in your island (I used to do this when I was younger with cushions off the sofa!)

xtable challenge! Practise your 2s, 10s and 5x tables. Can you use arrays to show the different tables? Can you check them using dividing inverses? (you could use sharing circles for working out) - if I can work out how(!!) I will upload a video on Dojo with further guidance for this if needed!

Carrying on with your finding out/diary writing for Robert Scott.(see yesterday)

You could even pick 4 or 5 spelling words from your high frequency words list for year 2 (these can be found in your packs or accessed via Twinkl) and practise learning these. Can you use them in a sentence?

The chore challenge! (I look forward to hearing what you are getting up to!)
Good luck and don't forget to be in touch if there is anything that you are unsure of :)
Monday 23rd March 2020
Good morning class 2! I hope you have had a lovely weekend :)
Some activities for you to do today -
Firstly, you can access daily PE for the children from 9-9:30 with Joe Wicks. Please just use the link:
https://www.youtube.com/user/thebodycoach1
Jumpstart Jonny is also providing free access to his short videos too!
Reading - Remember to keep up with the daily reading and use 'Reading Vipers' to develop your comprehension skills. Don't forget to keep up to date with your reading journal!
Potential suggested activities for today:
Literacy - 'The Island'. We have been learning all about 'Adventurers and Explorers' so today I would like you to turn into an explorer that has just discovered their own secret island. Create a map/design of your island - see how creative you can be! Can you name the different parts of your island? e.g. 'The Bendy Bridge', 'Crocodile Creek'. See if you can use adjectives to describe what each part of the island is like. Challenge - experiment with using a thesaurus (these can be online!) to find synonyms for your adjectives or can you think of your own? (e.g. changing 'big' to 'enormous').
Maths - In the pack that I sent home you will find 2 back to back pages named 'Starter test'. Please complete the first one of these pages (just the front, questions 1-7) Can you explain to someone at home how you solved these problems? Question 6 is all about comparing the lengths of toy trucks. See if you can sort some of your toys/objects around the house from shortest to longest. Can you use a ruler to measure them? Challenge - What if you added the lengths of 2 of the objects together? Or even 3? Can you show your working out for this?
Topic - To tie in with our exploration of adventurers and explorers I would like you to find out about Robert Scott who explored the Antarctic. What do you think it would have been like for him to explore these lands? What skills would he have needed? Then, in your red book see if you can write a diary entry (like we did for Samuel Pepys!) in the first person as Robert Scott, telling me all about your experiences. Don't forget to include information about how you felt, what you thought, experiences you had and anything else you think would be interesting. You might use time conjunctions (such as - first, next, then, after that, finally) to sequence the events! This will be a 2 DAY task - so perhaps do your finding out and plan for your diary today and do the writing tomorrow.
(Parents, please note that if you need some easy to access good resources for finding out about Robert Scott you can access these through 'Twinkl'. This is offering free access if you go to www.twinkl.co,uk/offer and enter the code UKTWINKLHELPS)
Don't forget to take regular breaks throughout the day. Make the most of all this extra family time by playing games, going into the garden and see if you can take part in...
Mrs Waters' Chore challenge - What job can you do today to help out? Maybe you can help with the washing up? Or tidy up your room? Or even do a bit of weeding in the garden! I will be challenging you to do one thing every day to help put a smile on someone else's face!
Good luck and enjoy! Remember, I can still see the learning you have been getting up to if you send it to me via 'Class Dojo'
Enrichment day!
This enrichment day focused on us learning all about 'Growth Mindset'. We had visitors in to talk with us all about the growth mindset approach...which led to some fun activities. We also looked at the book 'The Dot' and thought about taking pride in our achievements!
Science week - Rocks and Fossils visitor!
Following on from the rest of our work this week where we have been investigating and exploring, today we had a visitor who was a geologist. He told us all about different types of rocks and how they are made with some great demonstrations. We couldn't believe how many differences there are from different types of rock and everything that you can learn from them! We also thought about fossils and how they are formed. It made us think very deeply and ask lots of new questions.
Science week - cress investigating!
This week we are celebrating Science week! Our week kicked off with a special visitor on Monday morning and ever since then we have been carrying out the 'Great Cress Investigation!' We are using our observation skills to explore how our cress seeds are growing from seeds into full grown cress plants. We are also investigating how the growth of the seeds is affected by amount of light, water and temperature.
Class 2 ROCK book day!
Today is book day and the theme this year is to 'Share a Story'! All of the children turned up this morning in some fantastic costumes and we are spending the day reading eBooks, sharing stories with each other, turning ourselves into our characters and designing Superheroes and Supervillains! It is great to see all of the children so enthusiastic and excited about books!
Class 2's Great Fire of London Assembly!
On Friday, year 2 performed for the rest of the school and their parents and carers in their 'Great Fire of London' class assembly. In the assembly they shared all that they had learnt so far in their topic, including how the fire started, why it spread and who was involved. The sang beautifully, shared their learning, created their own backdrop and even performed their very own self created fire dance! Afterwards the parents were invited into the classroom for 'open classroom' so that they could see all of class 2's learning which included diary writing, narrative sharing, research, investigating of historical sources, timeline building plus much much more! Well done class 2!
The Great Fire of London art
We have started our brand new topic this term, looking at how the Great Fire of London started and why it spread so quickly. To kick start our topic we had a go at getting creative with some fiery art!
Shepherd's Delight!
This week KS1 have been taking part in their Christmas production, 'Shepherd's delight!' They have worked incredibly hard to learn lots of festive songs, actions and words. The performances went down a storm and we are so proud of all of our budding actors and actresses!
Festive fun!
Today was Christmas dinner day! We all enjoyed a delicious roast while wearing Christmas jumpers. This afternoon the children designed some beautiful baubles to decorate their Christmas trees with.
The wild things come to life...
Today, class 2 made their very own 'Wild things' puppets. We then used the puppets to help us retell the story and thought about how different characters might act and what they might say and do.
Year 2 had an open classroom on Thursday this week. It was great to see all of the children taking such pride in their learning and showing off all that they had done! A big thank you to all of the parents who came along.
The Gruffalo Walk!
Today class 2 went exploring on our Gruffalo walk. We received an unexpected letter in the post that gave us clues from the Gruffalo as to where to go! We set off on our adventure and collected lots of evidence along the way, keeping an eye out for signs that the Gruffalo had passed the same way. He led us on a wild goose chase back to school where we discovered he had left a very precious surprise - 3 of his Gruffalo eggs! We talked about how to keep these safe and decided to bring them into the classroom to keep them warm. Watch this space for more information...!
The final cook off!
It was class 2's final cooking session today and it went down a treat! To tie in with out rainforest project, Cheryl told us all about 'Cirio de Nazare' - a Brazilian festival. We had a go at trying to make a Taça da Felicidade (also known as 'cup of happiness') which is a type of trifle. The children put on their chef's hats to consider how they decorated their trifles after all the chopping and mixing that went into making them. We all thoroughly enjoyed having a big trifle feast. A massive thank you to 'Cooking Pioneers' for giving us all of these lovely cooking opportunities.
Today we were learning all about the importance of eating your five a day! We thought about how much fruit or veg equals one portion (a handful) and then used avocado and cherry tomatoes to make some tasty guacamole. We all individually seasoned our guacamole to our taste using salt, pepper and paprika. We then had a vegetable quiz to see how many tricky vegetable names we knew!
Year 2 make not-so-boring pasta salad!
Today in our cooking lesson we learnt about carbohydrates and then explored creating an exciting pasta salad using lots of different vegetables. We compared the difference between white and brown pasta and thought about what foods are good carbohydrates and which carbohydrates we should eat in moderation...
Fruit fun while cooking!
In today's cooking lesson we made a tasty fruit salad with a range of delicious, juicy fruits! We talked about where all the food came from and how that affected the taste of the fruit. This ties in with our current Geography learning as we are exploring continents and in particular South America. The children used a range of skills to prepare the fruit so that the salad had lots of different textures in it. We then taste tested and it was fantastic!
Taste testing in the Amazon...
Today we taste tested a range of foods that can be found in the Amazon Rainforest to help us to explore what life in the rainforest might be like. We used our senses to explore and practised our Science skills of making observations and recording. We tried a range of foods including: cinnamon, pineapple, mango, sugar, coffee and dark chocolate. We also talked about what other foods tribes people might eat and how they would get it...such as fishing in the river and hunting for peccaries.
Year 2 get cooking!
Year 2 had their first cooking session today with 'Cooking Pioneers' and had the best time! We talked about safety in the kitchen and then got to make our very own cheese and apple coleslaw which we taste tested at the end of the session. We practised knife skills, grating, following instructions and team work...the end product was delicious! A big thank you to Cooking Pioneers for giving us such an enjoyable opportunity. Keep posted for next week to find out what we make next!
Rainforest Gunge!
Class 2 have kick started their rainforest topic today with a gunge plunge! Hidden in the gunge were items that link to the rainforest. We took the plunge to find the missing objects and shared clues so that the rest of the class could guess what they were. Afterwards, we thought about what rainforest items we would hide in our own gunge - there were some great ideas and it got us really thinking about what we already know!
Dear Class 2 parents and carers,
Welcome back to a brand new year! We hope that you all had an enjoyable break. It has been brilliant to hear all the stories from the children of their holidays and we have also enjoyed sharing with them all that we will be learning in the upcoming year. This letter is to inform you of any key information you may wish to know. Should you have any queries then our door is always open so please feel free to pay us a visit!
We will be having a topic theme for each new term. Our topic focus for the first term will be 'The Rainforest!'. Within this topic we will be covering a wide range of learning from sharing a variety of rainforest related books and poetry to exploring number bond bugs. Alongside this we will be learning about the rainforest habitat and what dwells within it, focusing on animal groups and classification. We will also be developing our understanding of where the Amazon rainforest is and thinking about interesting ways the rainforest can be represented through different artistic forms.
There will be a big focus this year in Maths on development of reasoning skills. We will start this term with a focus on 'Number' with learning challenges surrounding 'place value' and 'addition and subtraction'. The children will be encouraged to use mathematical manipulatives such as 100 squares and number lines in class to support their calculations and please feel free to reinforce this at home. We will also be taking part in the weekly times table quizzes where the children will have the opportunity to earn counters to enable their house flag to be flying on the school flag pole for the following week.
In our literacy learning, we are going to be having a big push on handwriting and the children will be beginning to explore joining their letters! We will be supporting the children with starting to develop their own fluent joined up handwriting style. We are keen to make sure that this focus takes place alongside a creative writing approach that encourages children to develop a 'flair' for writing.
We love to hear what the children themselves have to share about the topic and will set aside a slot on Friday afternoons for a topic based 'show and tell' session. This will be an opportunity for children to share any objects or outside learning that they wish to do with our topic of 'The Rainforest'. The focus for show and tell will alter each term to fit in with the new topic. Please encourage the children to prepare some words to share for any item that they bring in.
Homework will be given out on a Monday, due in on the following Monday. Homework books are not needed for Monday and Tuesday's homework so children will have their books back in time for any written tasks. However, although homework has been set on particular days this does not mean that you need to stick to this timetable! Please feel free to alter it to suit you and your child. Your support is greatly valued with all of these homework activities and in order to reinforce this we will be sending home a 'parent pack' that outlines some of the key learning that your children will be exploring throughout the year. Topic homework will last over the term in the form of the project. At the end of each term we will have a 'Topic Gallery' where children will have the opportunity to share their hard work and be praised for their efforts!
Please support your child in remembering the correct school equipment (we seem to have a black hole for pencils in our classroom!). The children have their own tray in Year 2 and may therefore choose to bring in a pencil case. PE will be on a Monday and a Wednesday however this may alter occasionally depending on the weather (particularly in the Spring and Summer months). For this your children will need a named PE kit consisting of school PE top, shorts and plimsolls.
We will continue this year to use the Home School Contact Book as a main method of communication, however we very much have an 'open door' policy in our classroom should you have anything you would like to discuss. You will also be receiving a letter in the coming days about 'Class Dojo', which we also use as a main source of communication. We are very excited about the upcoming year and look forward to all that we are going to be getting up to! We hope that everyone has a happy term! J
Mrs Waters
Mrs Wickham
Mrs Butler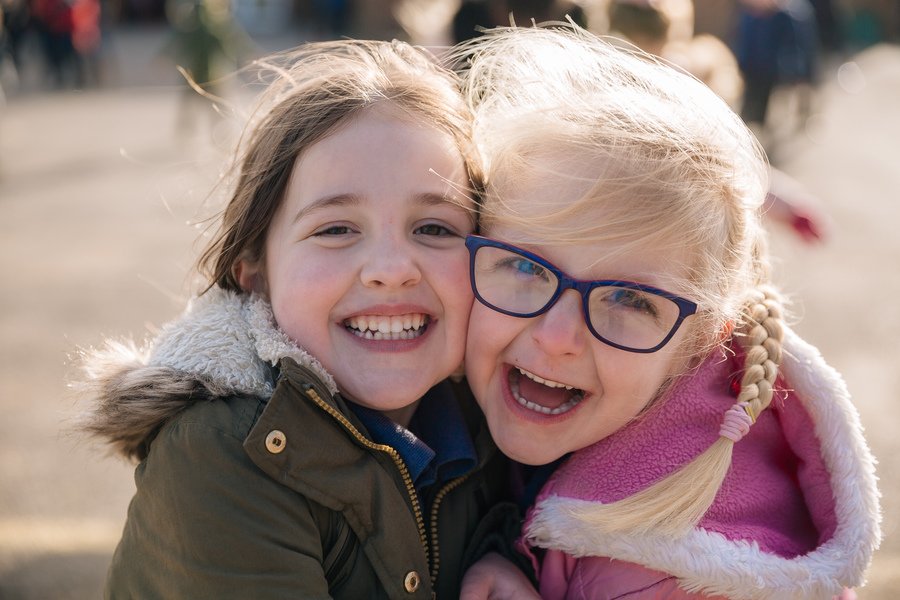 Class 2's Banquet day!
Wow, what a busy day! Today was class 2's banquet day. The children came in all dressed up and looked fantastic. In the morning banquet preparations took place with plate designing, knight and shield biscuit decorating, cake modelling, decoration creating and sandwich making. In the afternoon we carried out our very own tournament that built up our medieval skills. We had jester juggling, spear throwing, cannon hurling, dragon feeding and we carried our own rescue missions - the winners of which were knighted as 'Sir' and 'Lady'. After all that fun we had a delicious feast which was a great success. The children all behaved like real Lords and Ladies. A big thank you to Mrs Everest for her help in creating our amazing castle cake - which was demolished at speed!
Year 2 go Castle Crazy!
We have been amazed by some of the fantastic creations that have been coming in for our topic gallery. Below is a selection of some of the items that are already up on display...
Leeds Castle Adventures!
Ti kick start our new topic of 'Dragons, Knights and Castles' we went on a fantastic trip to Leeds Castle which all of the children thoroughly enjoyed. We had a chance to all dress up as characters from the history of the castle and learnt about the impact that they had on it and the changes they made. The children listened to the stories behind each of these characters and asked questions to find out more about them. After a delicious lunch and a (soggy!!!) play in the castle play area we then had a guided tour around the castle. We found out all about the proper names for the different parts of it, what different rooms were used for and castle life (even the more unpleasant parts of it!). We had a brilliant day and the children did us (and our school) proud! A very big thank you to all of the adult helpers who came with us and made our trip possible.
Under the Sea!
Thank you to all the children this week for the fantastic topic projects that we have seen coming in... there are some brilliant creations!
This week we will be carrying out our topic gallery... Watch this space for updates next term following our Leeds Castle trip. Our topic next term is going to be 'Dragons, Knights and Castles'!