Welcome to Class 4!
Class Teacher: Mrs Singh
Class Teaching Assistants: Mrs O'Hare and Mrs Butler
In Literacy, we are exploring adventure stories!
Class 4 enjoyed looking at the illustrations from this wordless picture book called 'Quest' by Aaron Becker and then they narrated the adventure story using their own powerful story language!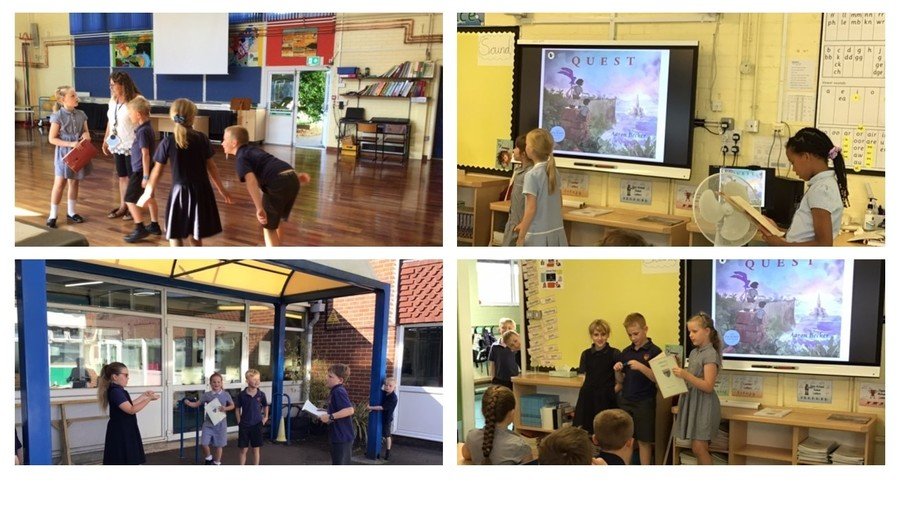 Smashing Saxons!
We are busy discovering all about Anglo-Saxons in year 4. We have researched information about who they were and which country did they come from? Now, we are finding out information about their houses and everyday life!
Spelling Support list for Year 4!