Welcome to Class 4!
Class Teacher: Mrs Singh
Class Teaching Assistants: Mrs O'Hare and Mrs Butler
Invertebrate Hunt!
We are exploring Living Things in Science, and we have learnt about 'MRS NERG' to understand the seven life processes. In our last lesson, we discussed the characteristics of invertebrates and then went on a hunt to see what sort of invertebrates we could find in the local habitat.
We are having a debate!
'Should animals be kept in captivity?'
We are learning how to play the Ukulele! :)
Celebrating British Science Week!
To celebrate Science week in Class 4, children performed an investigation, created a poster and explored the outdoor space to consolidate their knowledge on the water cycle. They investigated what would happen to an orange when it is immersed in a glass full of water. They had predicted that it will sink as it is denser than the water in the glass. Interestingly, they discovered that the orange with a peel floated, however, it sank when it was peeled. We then discussed the science behind this result. The orange with a peel floats because the peel is porous and filled with tiny air pockets. Those air pockets make the orange less dense than water and cause it to float. Children were excited about the activity and it ended with a lot of laughter as they kept pressing the orange down in the glass to make their prediction accurate.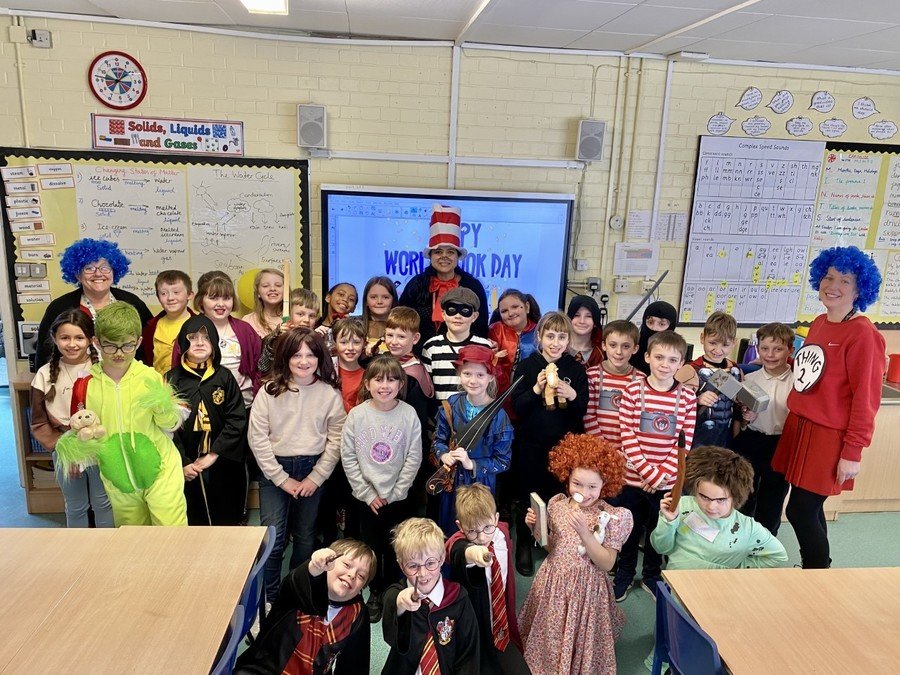 Celebrating Mental Health Week and Online Safety Day :)
In class 4, we had discussed what 'Growing Together' means and how growing emotionally is also an important part of our development. We discussed different emotions- how to recognise, accept and cope with them by having different strategies in place. In addition, children were encouraged to create their own 'Support Balloons' and consider the people in their lives who help them to grow!
We Shared positive thoughts of the day and played a variety of songs throughout the week, for example: 'Nothing grows in the comfort Zone' and 'Build resilience with the Brave Face', but our favourite one was 'I'm brave, I'm loved, I'll always do my best- I'm ME!
We discussed different steps of internet safety, and children created posters to help everyone in the school to understand the dos and don'ts of being online.
Investigating Rivers!
We were busy learning all about rivers in Term 3 using a variety of sources- books, information packs, websites (internet). Children worked collaboratively and chose their sources to find information. They extended their learning further by creating some amazing projects on this topic.
Poetry Time!
We analysed the poem 'The River' by Valerie Bloom and created a class poem based on this familiar structure. Children worked with their talk partners to create verses and performed in front of their peers using clear, loud voices with intonation and expression.
Beware, there is a Viking at Capel School!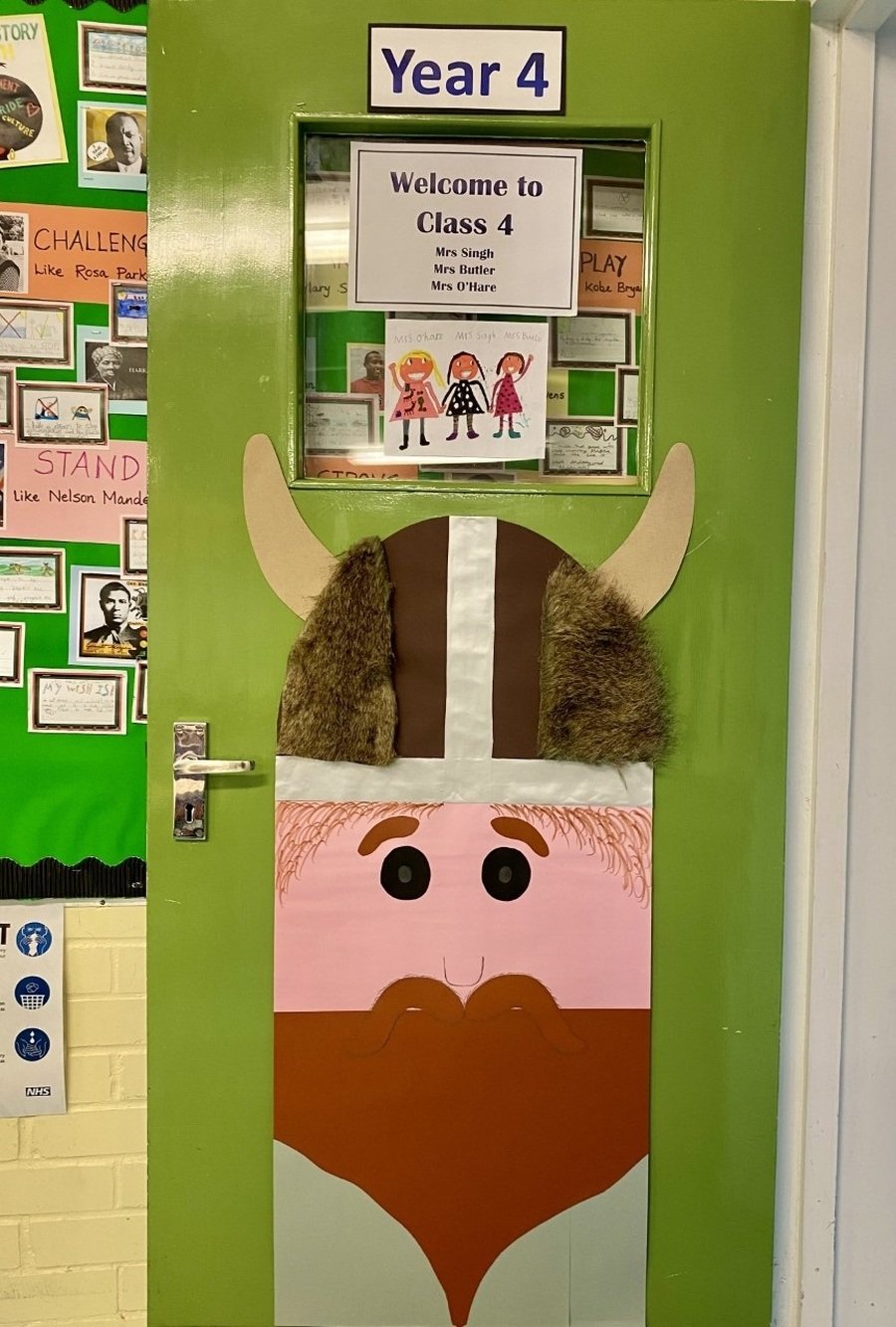 Project gallery - Vicious Vikings!
Class 4 have been busy learning all about Vikings this term. We explored the legend of Beowulf and wrote a recount. In addition, we also discovered facts and information about the Viking Longships, which we then used in writing a non-chronological report. To further extend the topic, we wrote a Norse myth and then created our own Kennings! Have fun reading some of our WOW work! :)
In Science, we really enjoyed investigating the busy world inside our bodies! The children identified the organs that are part of the digestive system, labelled them and explained their simple functions using scientific vocabulary. They did enquiry to find out the role of teeth (chewing) in digestion. They also did an experiment to see what happens to the food item when it reaches the stomach and where the absorption of nutrients happens. Children then extended their learning further by creating a 3D model of the digestive system using clay!
We have been learning poetry in class 4. Children read 'The Sound Collector' by Roger McGough, and created their own verses following the structure of this poem. Here is a performance of our class poem!
The Sound Collector Came to Capel!
Anglo-Saxon Song by Year 4!
Project Gallery- Anglo-Saxons!
Class 4 have worked hard and discovered a lot about Anglo-Saxon times. They took their learning beyond the classroom by researching information at home and producing creative homework for the topic. Well done Year 4!
Celebrating Black History
We read the book 'The Patchwork Path: A Quilt Map to Freedom' by Bettye Stroud. Children then discussed what does 'freedom' means to them. They then created a freedom quilt by working collaboratively.
Author Visit- David Fuller, a real-life author!
The children were happy to receive their signed copies of the books from the author himself :)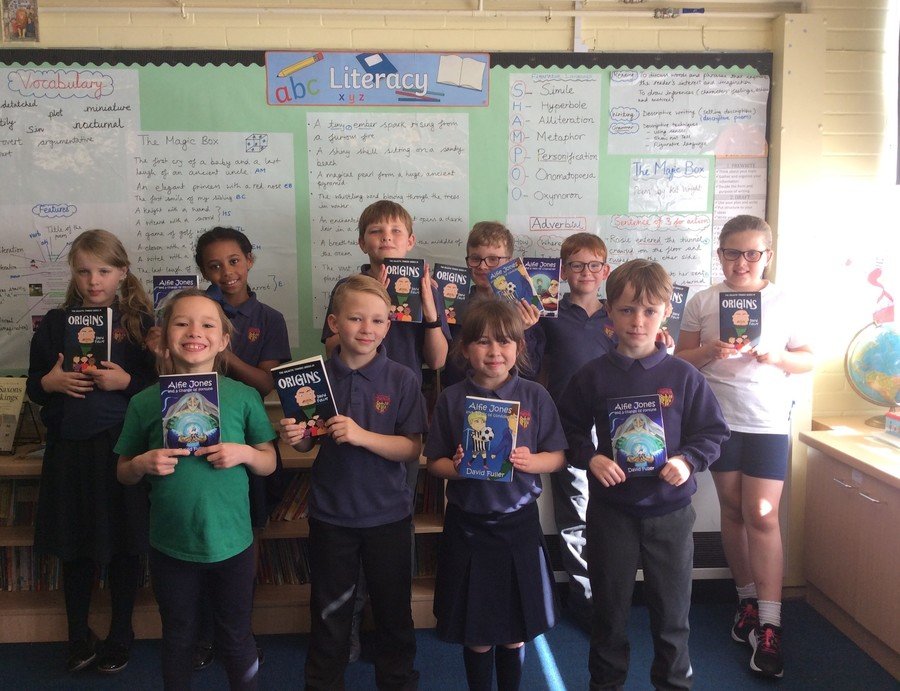 Investigating Pitch- how and why pitch changes?
Exploring Negative Integers!
In Literacy, we are exploring adventure stories!
Class 4 enjoyed looking at the illustrations from this wordless picture book called 'Quest' by Aaron Becker and then they narrated the adventure story using their own powerful story language!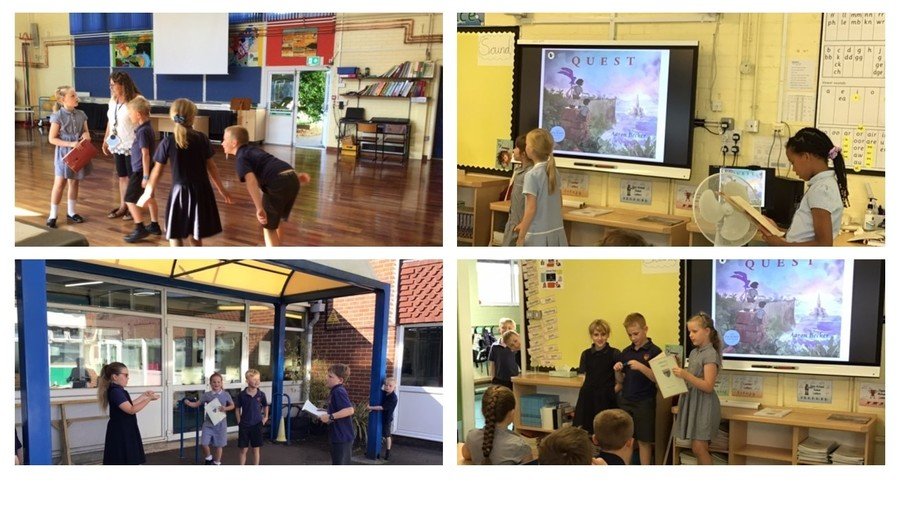 Smashing Saxons!
We are busy discovering all about Anglo-Saxons in year 4. We have researched information about who they were and which country did they come from? Now, we are finding out information about their houses and everyday life!
We have a strong focus on developing children's reading skills. Here is a collection of texts (it tells you what stage it is) in case you wanted extra practise on reading and answering questions based on a text. It follows the VIPERS style of questions that we do in school! Keep reading :)
| Name | |
| --- | --- |
| digestion-stage-4-comp-comprehension-pack.pdf | Download |
| famous-landmarks-stage-4-comp-comprehension-pack.pdf | Download |
| female-mountaineers-stage-4-comp-comprehension-pack.pdf | Download |
| first-arrivals-stage-4-comp-comprehension-pack.pdf | Download |
| flood-and-drought-comp-flood-and-drought-comprehension-pack.pdf | Download |
| friendly-felines.pdf | Download |
| gladiator-narrative-stage-4-comp-comprehension-pack.pdf | Download |
| gold-rush-stage-4-comp-comprehension-pack.pdf | Download |
| hansel-and-gretel-stage-4-comp-comprehension-pack.pdf | Download |
| how-to-bury-your-treasure-stage-2-comp-comprehension-pack-1.pdf | Download |