Class 4
Welcome to Hawkings Class!
Teacher: Mrs Singh
Teaching Assistants: Mrs Bunting and Mrs Dunmall
Another set of amazing work done by you all. Keep it up!
Tuesday,31st March 2020
Hello, it's the last day of the term today! There are some suggested activities that you can do today or over the Easter holidays. I will speak to you all again in the next term till then stay safe, stay fit and smile often :) Have a lovely Easter break!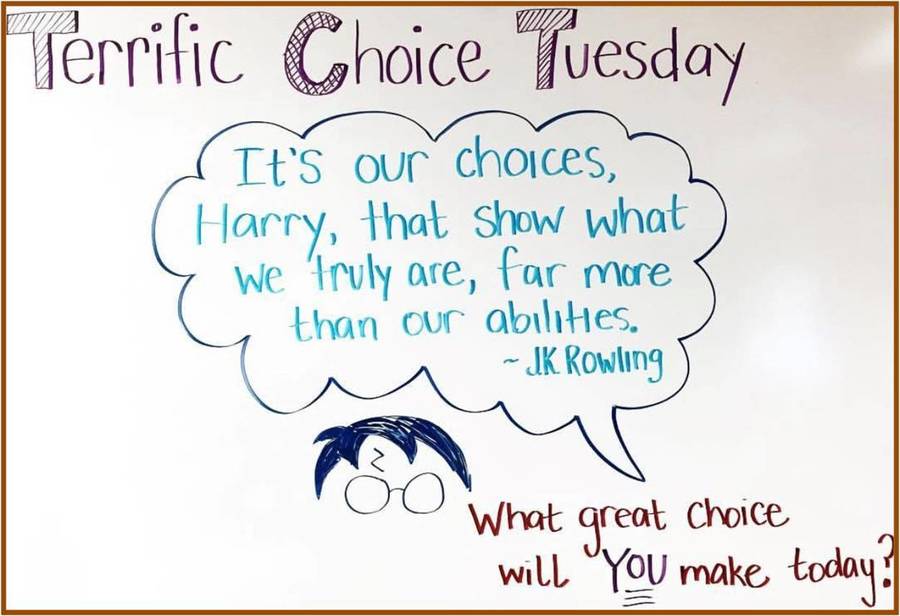 SPAG- Recap prefixes ( un, re, dis, mis, pre, sub ) and suffixes (ful, less, ness, ment) Make a poster including root word/prefix/suffix to help someone learn these.
Try to include as many examples as possible.
English/RE- Finish your instruction writing from yesterday.
If you have already done that, you may wish to write an informative paragraph or create an informative PowerPoint slides to explain Easter story. You may include: What is Easter? Why is it celebrated? How is it important to Christians? More ideas to discuss can be Holy week, Palm Sunday and importance of Lent.
You may wish to write a shape poem on Easter egg, or how about trying an acrostic poem on EASTER?
Maths- Use the link and try Week 1- Lesson 2. You have the activity sheet and the answers to check your work. Also don't forget to practise your times tables, you can also play maths games and quizzes using the links provided earlier.
Science/ DT- Can you make a pop-up Easter card for a friend? There are lots of ideas on the internet but you may wish to use this link and give it a go! See if you can explain the mechanism how it works?
https://iheartcraftythings.com/how-to-make-a-pop-up-easter-card.html
PE-Don't forget to exercise and keep fit with Joe! https://www.youtube.com/user/thebodycoach1
Fun activities -You may wish to do these interesting activities too! https://www.scouts.org.uk/the-great-indoors/
There are lots of Easter activities available online, explore and have fun!
Monday, 30th March 2020
Good morning everyone! Hope you all had a relaxing weekend and feeling positive for this week ahead. Please see below for some suggested activities for today, choose what you would like to do and don't forget to share them. Let's hope we get some sunshine to enjoy :)
Elevenses every day at 11am https://www.worldofdavidwalliams.com/
https://www.oliverjeffers.com/books#/abookaday/
English-Instruction writing (You can make your craft or your recipe today and do the writing tomorrow)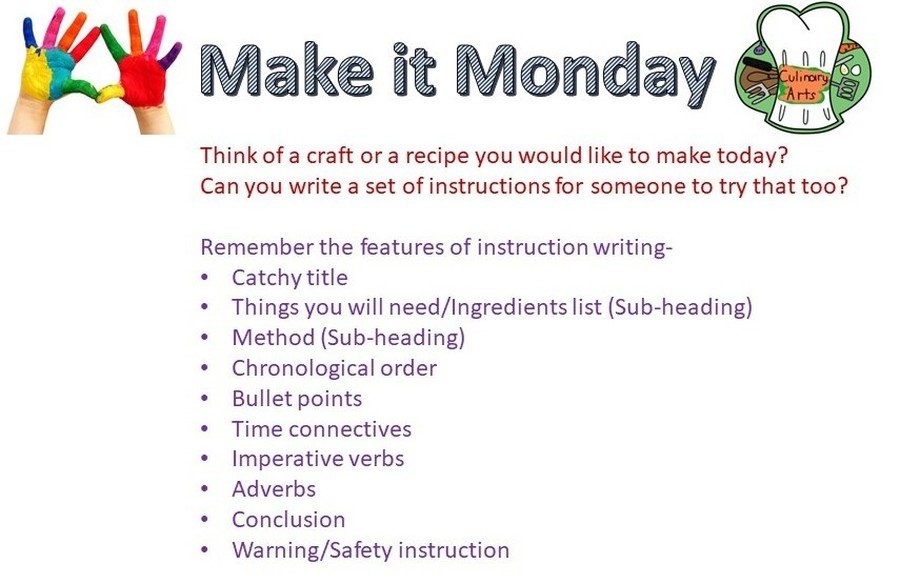 Science- Following on from our discussion on Electricity, You may wish to explore what circuits are and how they work? You may draw circuits using symbols and show whether they will work or not and why? Look at the learner guide and the class clips.
https://www.bbc.co.uk/bitesize/topics/zq99q6f
Maths- Learn some times tables that you find challenging, You can also do TT Rockstars.
Use the link and just try Week1-Lesson 1- Recognise tenths and hundredths. Watch the clip first and then do the activity. You have answers there to check your work too. Parents, Whiterose maths is used in our classroom often as it is a great resource.
Some outstanding work that you all have done in the first week!
Friday, 27th March 2020
Morning everyone, we have made it! First week of home learning accomplished-Well done and keep up the great work!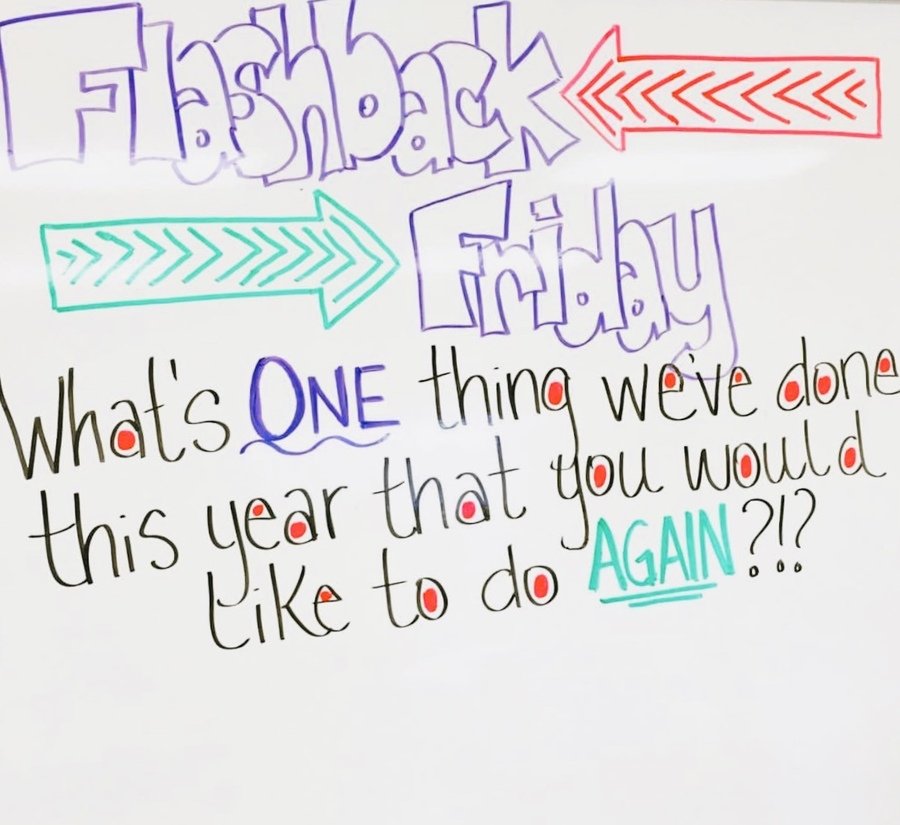 English/Geography- Use your research and planning from yesterday and write your report today. Focus on layout, features and punctuations. You may want to include pictures and captions!
Science- Look at the image below and think how the levels of water are going to impact the pitch of the sound? Make a prediction, do your test and then write your conclusion. Do you think you can create a musical tune ? Don't forget to send me your video if you do make one!

Maths- Another set of revision questions for you to solve.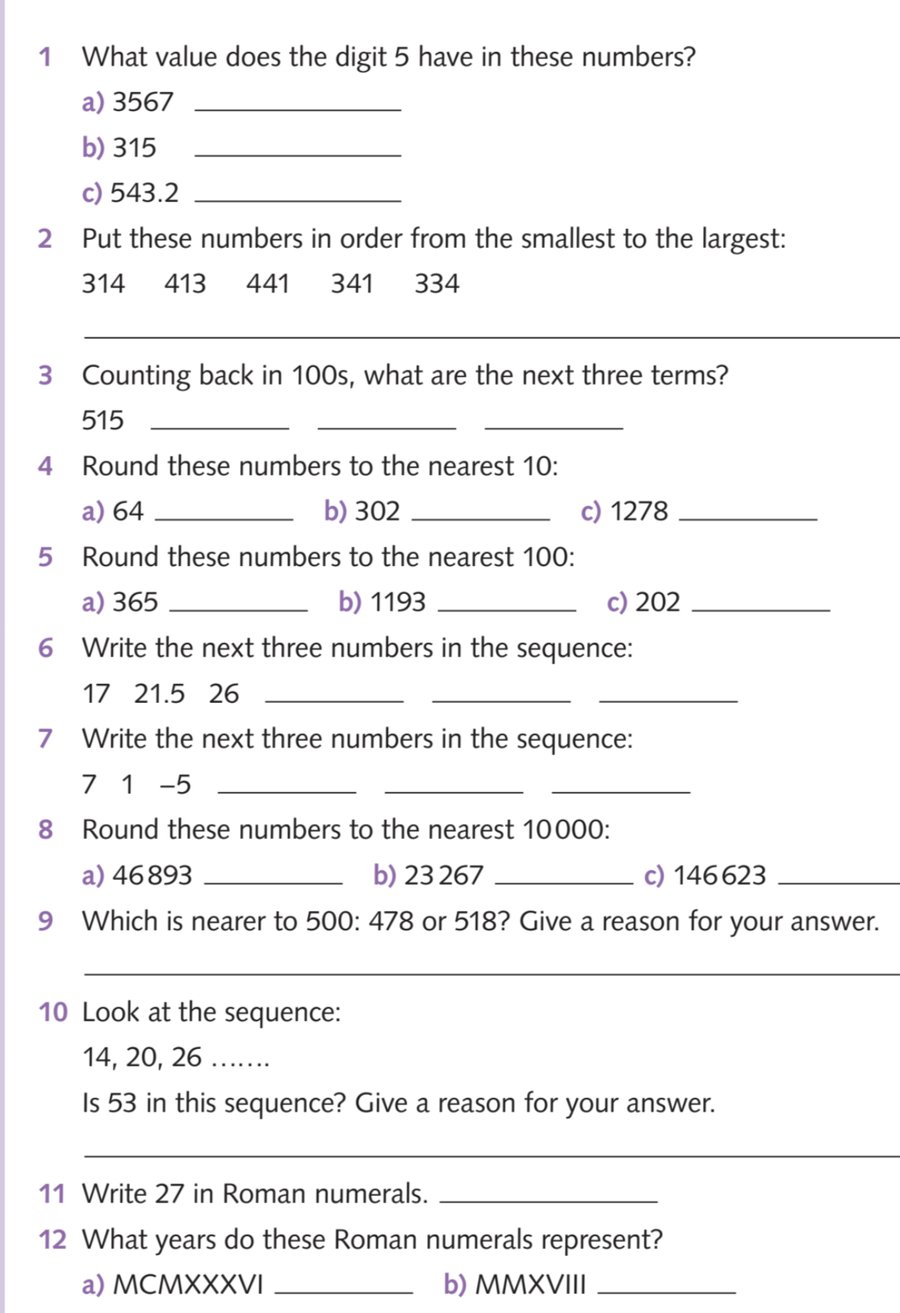 Thursday, 26th March 2020
For those of you that are interested 'Young Voices' are doing a live singing session on Facebook today at 11am. If you would like to join in the link is: https://facebook.com/events/s/elevenses-with-craig/2652570251691191/?ti=as
Some suggested activities for today are listed below. Please feel to free carry on from previous day, if you would like to finish off any tasks.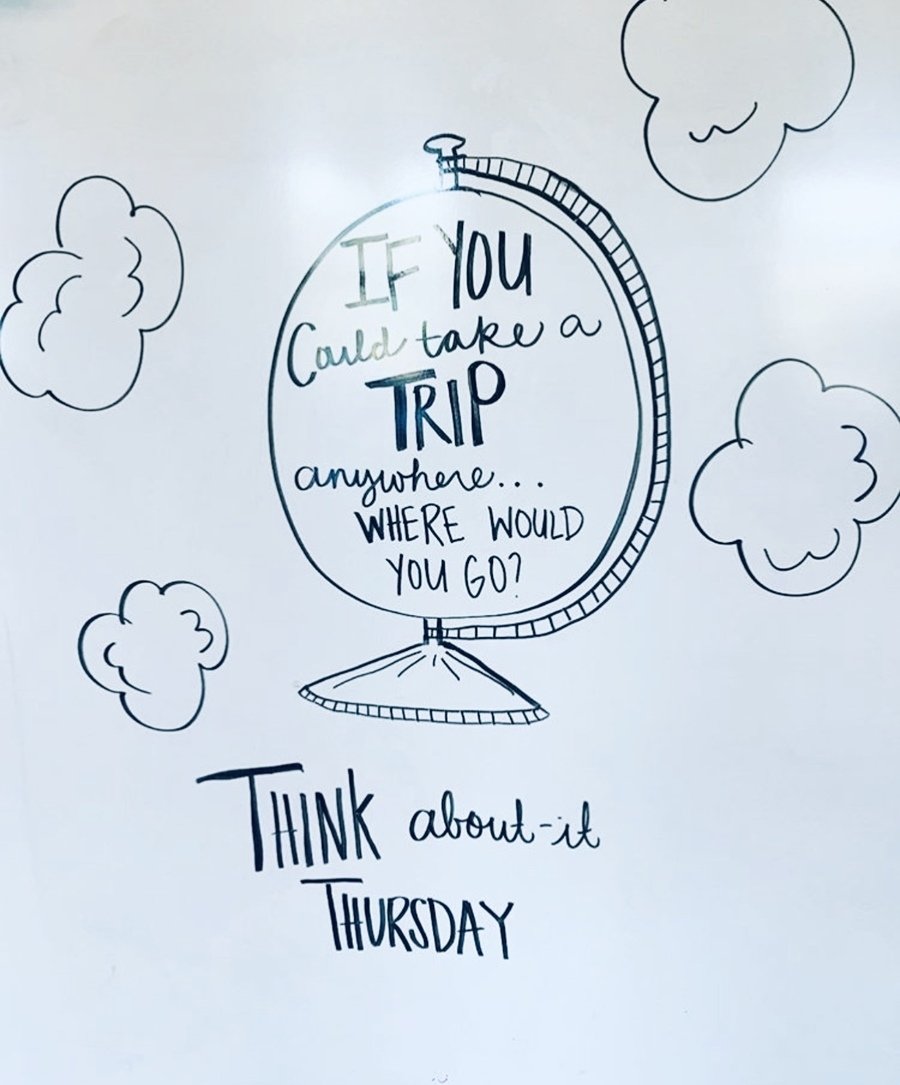 English/Geography- Which place would you like to visit and why? Can you research more about the place you choose? You may want to research-
Where in the world map it is? Which continent? Is it close to Equator or far away?
How is the weather?
Which tourist attractions are famous for this place?
Food speciality, any other interesting facts?
Research and plan for a fact file (report) today and you can write it tomorrow. Remember the layout, you need title, introduction, sub headings and conclusion.
Science-I hope you enjoyed seeing the animals in 3D, meeting a life-sized one close up! :) You may want to explore this live streaming from certain zoos
https://www.holidaypirates.com/travel-magazine/13-zoos-that-offer-live-streams-see-giraffes-koalas-pandas-tigers-penguins-more_35765
Maths- Parents please note Carol Vorderman has made her website free for parents to use for home learning. https://www.themathsfactor.com/
You may want to use the links provided earlier or this one to do more activities should you need additional challenge.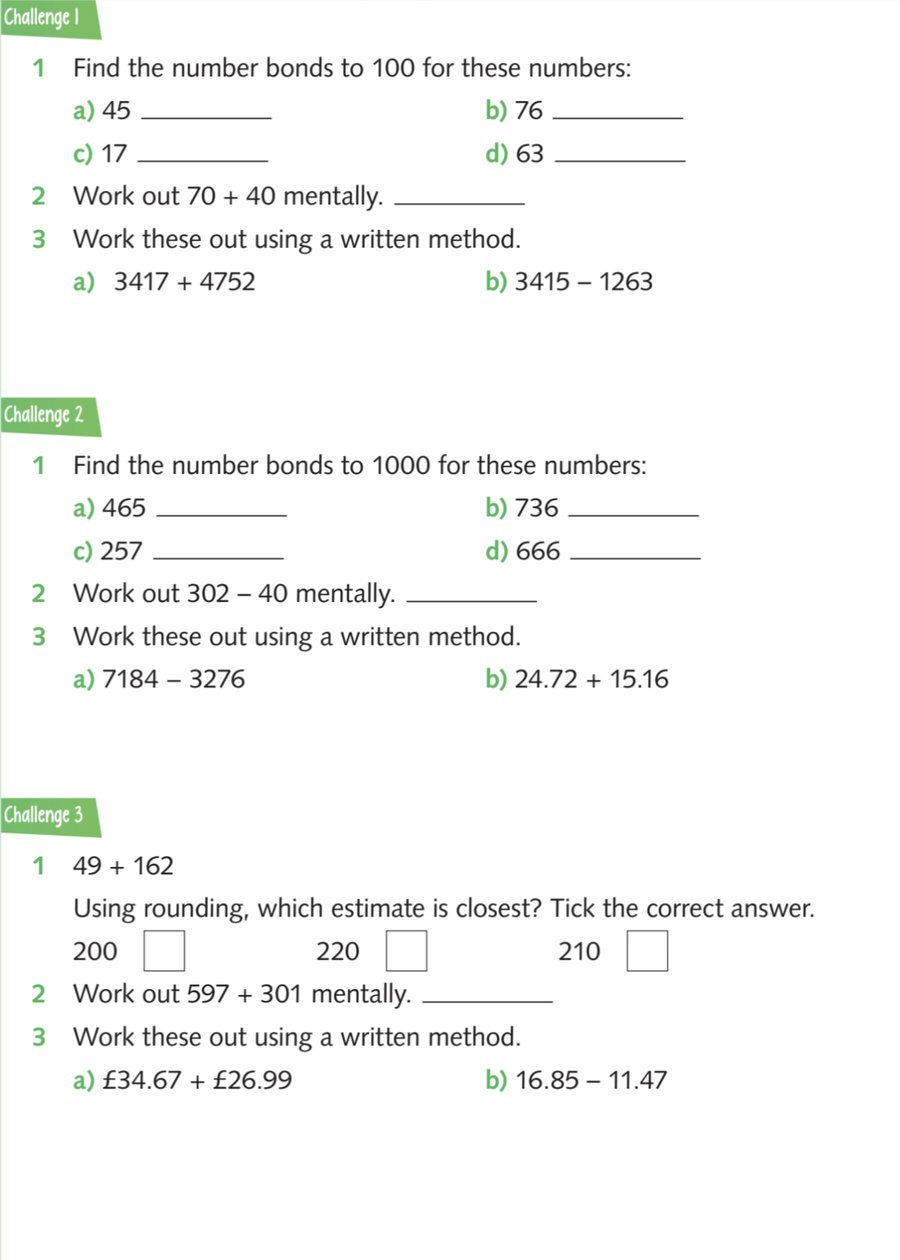 Wednesday, 25th March 2020
Good morning! Hope you all are getting on okay with the home learning. Please see below for some suggested activities that you can try today. I really enjoyed looking at some fabulous pictures of what you have all been up to! Keep up the great work :)
These are some additional tasks but please feel free to use the links provided earlier if you want to explore further.
English- Write an informal letter to your friend telling him/her about your ONE wish that you would want to come true and why?
SPAG - Look at the rules for singular/plural and think of more examples for each rule. (Remember singular means one and plural means more than one)
Maths- Learn your 7 times tables today. Then, read the questions below carefully and solve them.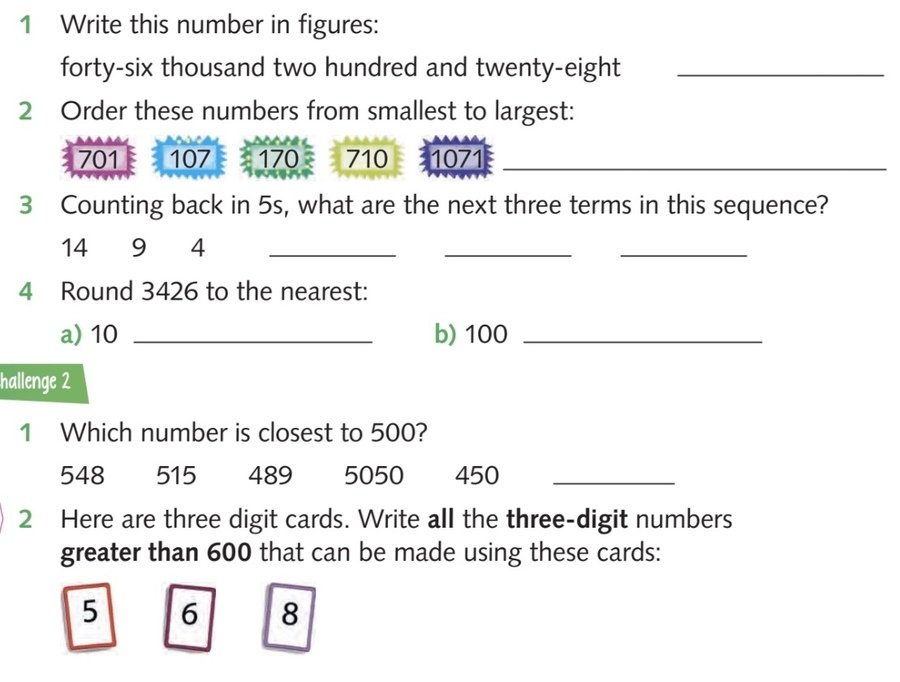 Science- How about creating your own water cycle drawing and labelling the processes to see how much you remember from the last time we discussed it.
Tuesday, 24th March 2020
Following are some suggested activities, please feel free to pick and choose.
English-
Writing Prompt: Creative Story
Once upon a time far, far away there was a tiny kingdom that floated high above the clouds. Create a fairy tale that is set in this city. What would be the advantages of riding the winds, what would be the problems, who would live here, what problems would they have?
Remember to add in lots of details (adjectives, SHAMPOO- figurative language that we have learnt) Try to use fronted adverbials to sequence your story and you may challenge yourself by using contractions from your spelling work. Make sure you check your punctuation after you finish writing.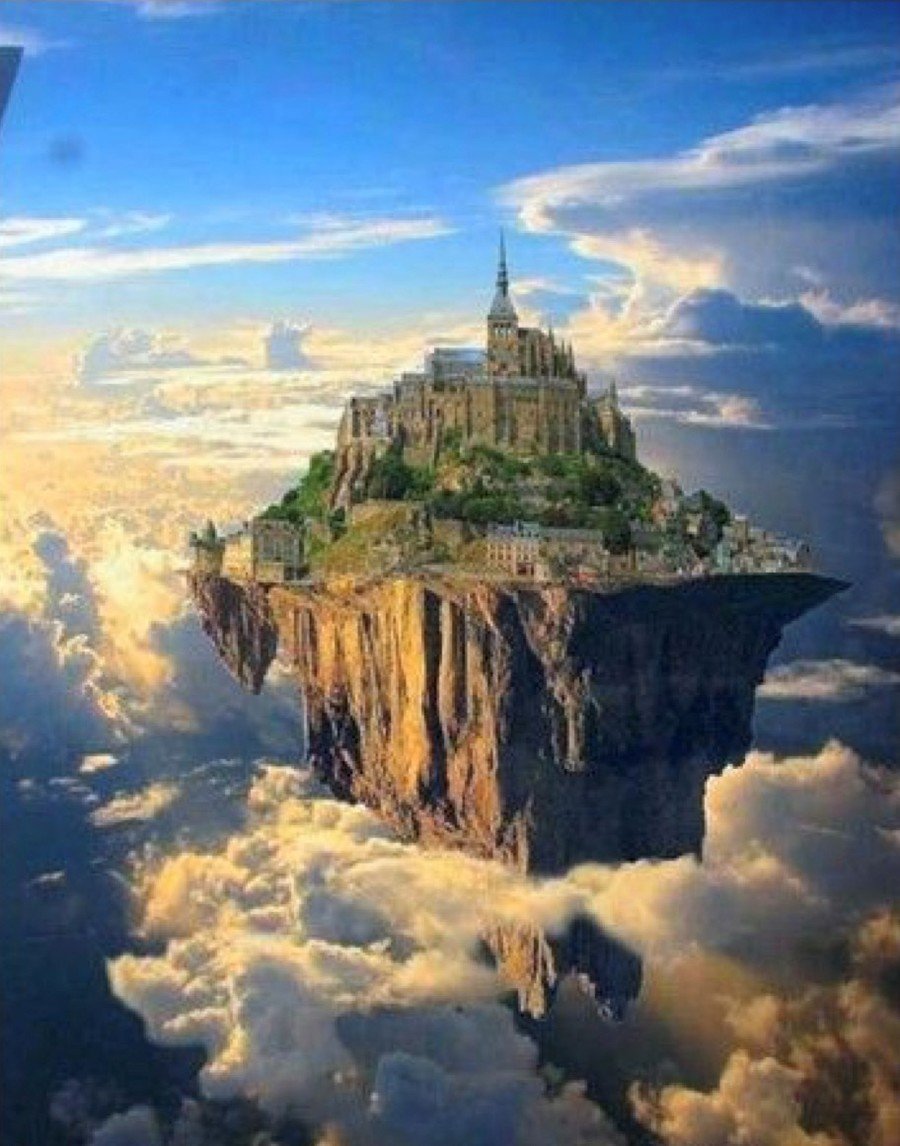 Monday, 23rd March 2020
Dear parents,
Just a suggested timetable for anyone who is struggling to think, how are they going to utilise the day. Please feel free to amend this and do the way it works for you. Also, if you have any queries please message me on Dojo and I will support you. If you are keen to share some work that children have done, you can take a picture, video and send it over on class dojo/portfolios and I will share them on class stories. Thank you!
Hello everyone!
Hope you are all keeping safe! This is the letter that was sent out on Friday regarding home learning, please watch out this space for more updates.
See you all soon, stay safe!
Term 4
We hope that you all had a restful half-term break! This is the overview of our learning journey for this term
English- We will be looking at Shaun Tan's book called "The Lost Thing" which tells the story of a boy who discovers a bizarre lost creature at the beach and sets out to find somewhere it can belong. It's not only heartfelt, whimsical but comical too! It has been made into an award-winning animation that draws on Tan's unique creative vision. Children will be designing their own beautiful Lost Thing by creating a collage or drawing them in pencil and adding colour to bring them to life! Shaun Tan designs his wonderful creations - a mixture of machinery, everyday items and animal parts - by cutting up pictures and reassembling them. Once designed, children will then describe it systematically using powerful adjectives and similes. For an interesting drama activity, children will role play Shaun discovering the Lost Thing on the beach interpreting and tracking different emotions the characters go through in the story. For writing skills, we will focus on conversation/dialogue writing and features of a newspaper article. Children will also be reading The Iron Man by Ted Hughes as their class book and in guided reading sessions to sharpen their comprehension skills.
Maths- We will be focussing on Decimals and Money. The key concepts are:
Recognise and write decimal equivalents of any number of tenths or hundredths.
Find the effect of dividing a one or two digit number by 10 or 100, identifying the value of the digits in the answer as ones, tenths and hundredths.
Recognise and write decimal equivalents to 1/4, 1/2, 3/4.
Compare numbers with the same number of decimal places up to two decimal places.
Round decimals with one decimal place to the nearest whole number.
Estimate, compare and calculate different measures, including money in pounds and pence.
Solve simple measure and money problems involving fractions and decimals to two decimal places
Science- We will be learning about electricity and circuits. Children will look at how circuits work, the differences between mains and battery-powered electricity, how to make a switch, which materials are conductors and which are insulators, with plenty of opportunities for investigations and experiments along the way. Children will be developing their skills of asking relevant questions and using different types of scientific enquiries to answer them. They will also set up simple practical enquiries, comparative and fair tests. The key objectives we will cover in this topic are:
Identify common appliances that run on electricity
Construct a simple series electrical circuit, identifying and naming its basic parts, including cells, wires, bulbs, switches and buzzers
Identify whether or not a lamp will light in a simple series circuit, based on whether or not the lamp is part of a complete loop with a battery
Recognise that a switch opens and closes a circuit and associate this with whether or not a lamp lights in a simple series circuit
Recognise some common conductors and insulators, and associate metals with being good conductors
Topic- Children will be focusing on geography to extend their knowledge and understanding beyond the local area to include the United Kingdom and Europe, North and South America. This will include the location and characteristics of a range of the world's most significant human and physical features. They will develop their use of geographical knowledge, understanding and skills to enhance their locational and place knowledge.
PE will be on a Monday and Tuesday, the same as in the previous term. Children will continue to have swimming on a Monday morning from 9.45-10.45 am and we will return to school in good time for lunch.
Homework will be sent once a week on Wednesday, it will include spelling, a reading task, English worksheet and Maths activities.The children should bring the completed homework the following Monday. We will always be available to support them should they need any help.
We will continue to use the Home School Contact Book as a main method of communication. We very much have an 'open door' policy in our class room, so please do not hesitate to come in if there is anything you would like to discuss.
We will upload selection of pictures from Sayers Croft on our class page but we have lots more! So, if you would like to have them then please send in a flash drive and we will copy them for you.
Times tables rockstars has received a fabulous response from our children. We will inform you about the parent workshop we will be conducting in order to keep us all on the same page.
Thank you for your continued support with everything as it makes a massive difference in your child's learning, we greatly appreciate that.
British Science week-Kick off!
We had a wonderful time understanding the science behind different types of rocks and minerals. Thanks to our STEM ambassador Mr Chris Johns!
Upcoming Residential Trip!
Enter text...
Term 3
We hope that you all had a wonderful Christmas break! It has been brilliant to hear the stories from the children about their holidays. Below is an overview of our learning journey for this term.
In Maths, we will be focussing on Fractions and Time. Children will be learning about proper fractions, improper fractions and mixed numbers. They will explore equivalent fractions and will learn strategies to find fractions of shapes, amounts and set of objects. They will also add and subtract fractions with the same denominators. They will have opportunities to sharpen their reasoning skills by solving problems involving fractions. They will read, write and convert time between analogue and digital 12 and 24 hour clocks. They will also solve problems involving converting from hours to minutes to seconds and from years to months to days.
In our English learning journey, we will be looking at Anthony Browne's book called "Zoo" as a discussion text and children will develop skills in writing a balanced argument and using language for a diary entry. We will also be reading book called "The Firework Maker's Daughter" by Phillip Pullman to understand stories from different cultures. Children will investigate how fireworks have been represented by well-known artists, e.g. Nocturne in Black and Gold and Nocturne in Blue and Gold by James McNeill Whistler and will create their own versions of the art.
In Science, our focus for this term is Sound. Children will be taught to work scientifically and identify how sounds are made. They will recognise that vibrations from sounds travel through a medium to the ear and sound gets fainter as the distance from the sound source increases. They will also find patterns between the pitch of a sound and features of the object that produced it. It will also include finding patterns between the volume of a sound and the strength of the vibrations that produced it.
In Topic, we will be developing children's knowledge of Britain's early invaders and settlers with our focus in history of Viking culture, chronology and key events. Within this topic we will go back in history to understand Viking life, their beliefs and weaponry.
Music/Art and DTwill be linked to Topic and science. Children will explore music across a range of historical periods and cultures. They will listen to various instruments, decide which ones they prefer and understand how music is created, produced and communicated. The children will be using a range of materials creatively to design and make a Viking boat
Key information/dates
PE will be on a Monday and Tuesday. For this term, children will have swimming on a Monday morning from 9.45-10.45 am and we will return to school in good time for lunch. They will need a waterproof bag for their swimming kit with named trunks/swimsuits, towels, hairbrush, hair bands for long hair, a swimming hat and goggles. If they have a verruca, they will need verruca socks. Please note earrings need to be removed before school on that day and no jewellery is allowed.
Homework will be sent once a week on Wednesday, it will include spelling, reading task, English worksheet and Maths activities. The children should bring the completed homework the following Monday. In addition, Topic homework will last over the term in the form of a project. At the end of each term we will have a 'Topic Gallery' where children will have the opportunity to share their hard work and be praised for their efforts! Your support is greatly appreciated with all of these homework activities. We will always be available to support them should they need any help.
We will continue to use the Home School Contact Book as a main method of communication. We very much have an 'open door' policy in our class room, so please do not hesitate to come in if there is anything you would like to discuss.
In addition, we will have our open day on 7th February 2020, when you will have an opportunity to see your child's work and celebrate their efforts and achievements!
We're on a voyage of discovery to investigate the busy world inside our body. This half term, we'll find out about different dental procedures and learn new scientific vocabulary and use this information to write toothy fact files. There will be lots of investigating as we learn about our different teeth, how to brush them and how sugary drinks affect them. We'll examine the amount of sugar in different foods and create images of ourselves with healthy and unhealthy teeth. In science, we'll learn about the organs involved in digestion, using our own wearable digestive systems.
As part of our learning journey this term, Year 4 has been very busy cooking healthy recipes. The topic for this term is Anglo-Saxons, hence children are also going to explore how food and diet differed in Anglo-Saxon times. They are thoroughly enjoying cooking lessons and have extended their learning by trying the recipes at home.
Scrumptious Stir Fry!
Year 4 cooked Chinese stir fry with chicken and vegetables, which was the most favourite dish so far! Everyone relished the noodles and chicken coated with soya sauce. It was the perfect way to warm us up on a cold Wednesday morning.
Term 1
Welcome back to an exciting new year! We hope that you all had a wonderful summer break!
This term , we will focus on 'Number' with learning challenges surrounding 'place value' and 'addition and subtraction' in Maths. The children will be encouraged to use mathematical manipulative such as 100 squares and number lines in class to support their calculations so please feel free to reinforce this at home. There will be a big focus this year on development of reasoning skills in Mathematics.
In our English learning, we are going to work on handwriting and grammar in this first term. We will be looking at adventure stories in our writing lessons to develop a 'flair' for writing creatively in this genre. We will also look at various strategies to learn spellings and run focussed guided reading sessions to develop comprehension skills. The children will be writing and performing poetry in class to broaden their learning experience.
We will have a topic theme for each new term and this term our topic is 'The Roman Empire and its impact on Britain!'. Within this topic we will go back in history to understand the changes The Roman's brought to Britain. We will deep dive into the life of a Roman soldier and also explore the Celtic warrior queen 'Boudicca'. The children will be learning the Roman numerals in Maths. We will become archaeologists examining and sorting artefacts. Art will be linked to our topic, as we will be creating mosaic art work in which the children will be making shields. In Science we will understand different state of matter and learn to differentiate based on the properties. The children will investigate different materials and perform experiments to see how materials change their state when heated or cooled. We will also learn the water cycle and its importance.
Homework will be sent out on Wednesday and is expected back in school by following Monday.
PE is on a Monday and Tuesday so please make sure children have their PE kits on these days
Wonderful Topic homework by children!