Welcome to Year 5!
Hello and welcome to year 5!
Class Teacher: Mrs Barrett
Class TAs: Mrs Dunmall and Mrs O'Hare
P.E. is on Wednesday. Please remember to wear full PE kit (navy joggers/shorts, white top (or house colour), school jumper, suitable trainers)
Swimming is on a Monday in term 1 and 2. Children will need suitable swim wear, a towel and googles and a swimming hat is possible.
Homework is set on a Monday and due to be returned the following Monday.
Class trip
Linked to our learning all about the Ancient Maya, year 5 took part in a chocolate making workshop where they created Mayan related treats as well as learnt all about the history of chocolate.
'' My favourite part of crafting the Mayan mask.'
'I liked the part where they held the truffle mix above my head to test if it was ready.'
'I learnt there are 4 types of chocolate including: dark, milk, white and ruby. I really enjoyed tasting them all too.'
Did you know that the chocolate tree is called the Theobroma tree?
Did you know the cocoa pod has a leaf that grows above it to protect it from the sun whilst growing in the rainforest?
Anti-bullying day
As part of our Anti-bullying day in year 5 we wore odd socks to celebrate that everyone is unique. We discussed why we chose these particular socks and the story behind our choices. We also listened to the song 'Reaching out' and worked in teams to sing along as well as discussing the message behind the song.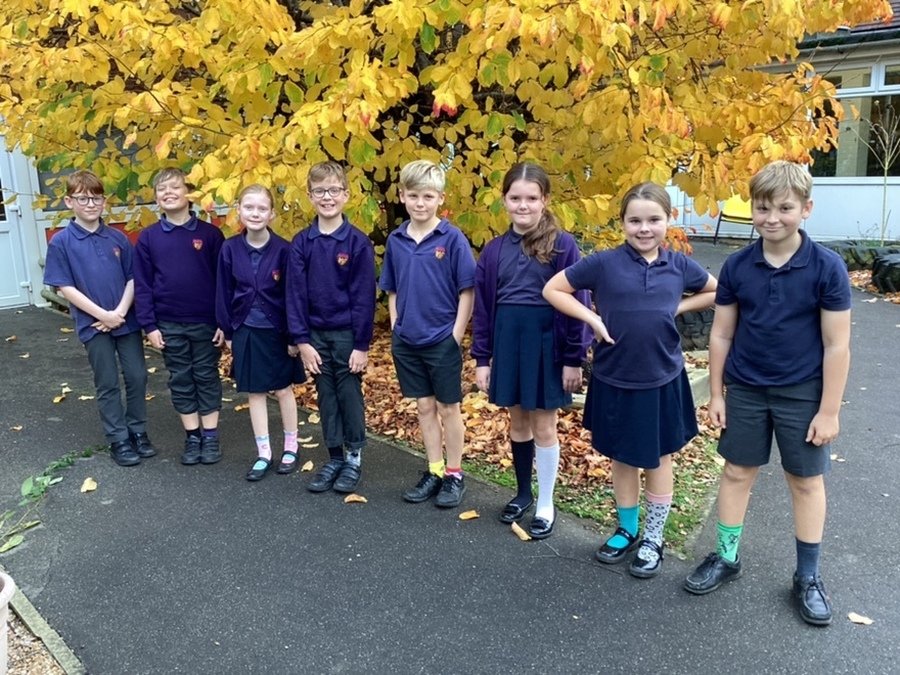 Science investigation
This week year 5 took part in an investigation to explore which materials were electrical conductors and which were electrical insulators. We decided which materials to tests and designed a way to record our results scientifically. Next we discussed why these are important in everyday life.
Launching our new project.... Ancient Egypt
To help us think about what we already know and what we would like to find out in our new project, we took part in a hands on experience looking at a range of sources. We discovered more about ancient artefacts, clothing and historical buildings.
Computing
As part of our project learning, we discovered more about using the World Wide Web (WWW) to help us find out information we are looking for. We learnt about different search engines, refined our searches and compared what we found out, This will come in very handy when we need to find out more about the Ancient Egyptians this term.
Year 5 curriculum overview Term 1