Welcome to Year 5!
Hello and welcome to year 5!
Class Teacher: Mrs Barrett
Class HLTA: Mrs Blakeway
P.E. is on Wednesday. Please remember to wear full PE kit (navy joggers, white top, school jumper, suitable trainers)
Swimming is on a Monday. Please remember to bring a towel, swimming hat and google if you need them .
Homework is due on a Tuesday, and is set on a Wednesday.
Kent life trip!
Year 5 visited Kent Life to undertake some workshops to help us learn more about our project, 'Ancient Greece'. Some of our highlights included learning about different battle formations and getting to try these out for ourselves using swords and shields. We also learnt about some of the differences between life now and in the past. Did you know that all Spartan boys had to learn to fight from the age of 7?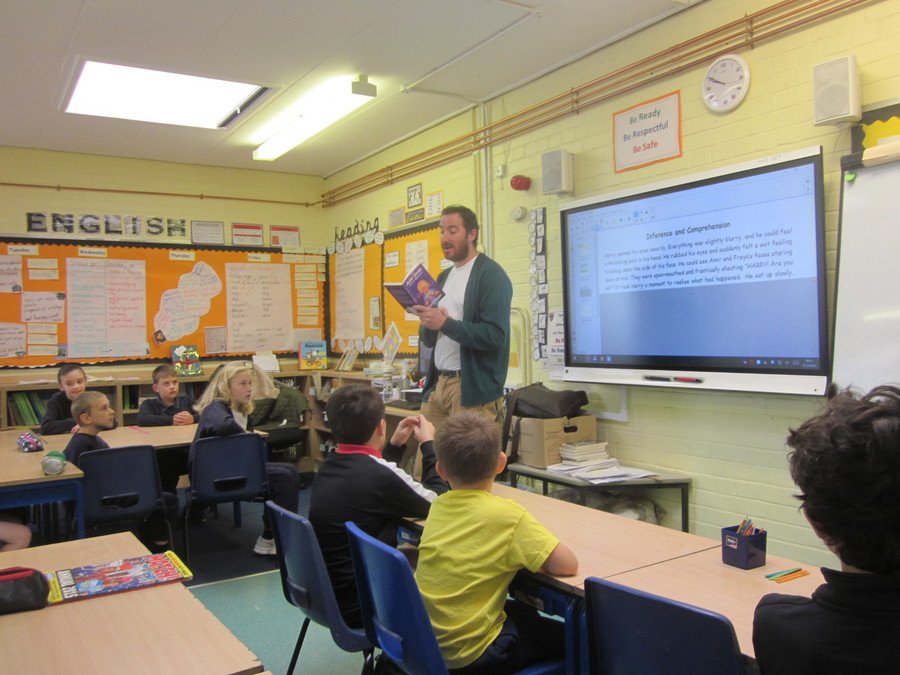 This week we had a very special visit from David Fuller, a real-life author! He spoke to us about how his ideas are turned into books and we learnt about the important of planning and checking our work. David explained it can take months of checking and redrafting before he is ready to share his writing and turn it into a book. He also read some of his latest creation to us and we were able to join in with actions and sound effects.
As part of black history month we have explored the text 'Look up' and learnt about Mae Jemison who was the first black, female astronaut to visit space. We researched more about her and found she was also a doctor and engineer too!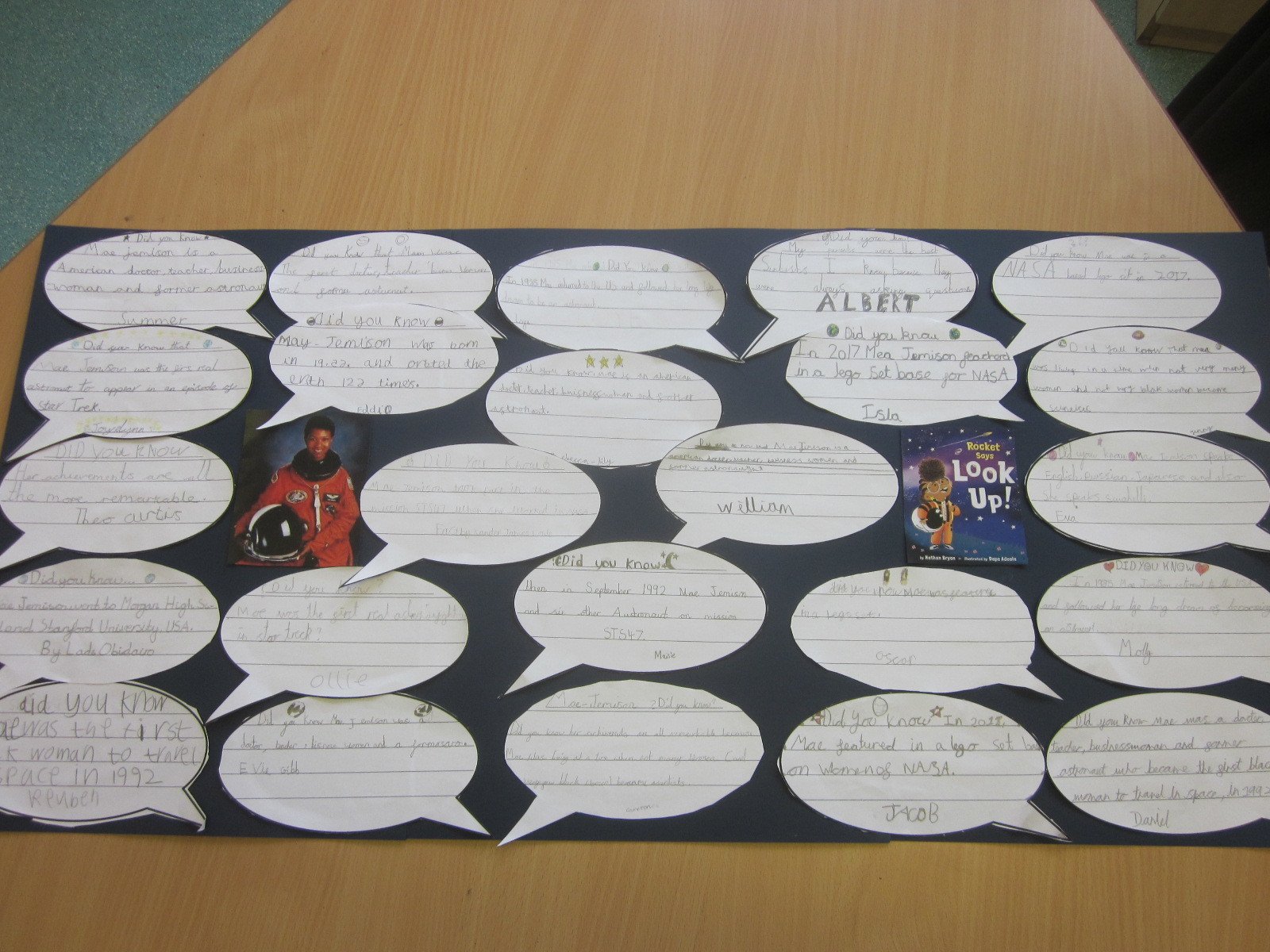 Excitingly, we were visited by the Fantastic Fred team this week who spoke to us about our wellbeing and how to stay fit and healthy. We learnt that Fred's name was actually a clue. Let us show you...
F: Food
R: Rest
E: Excercise
D: Devices.
We learnt that balancing these 4 important elements are key to feeling and staying well.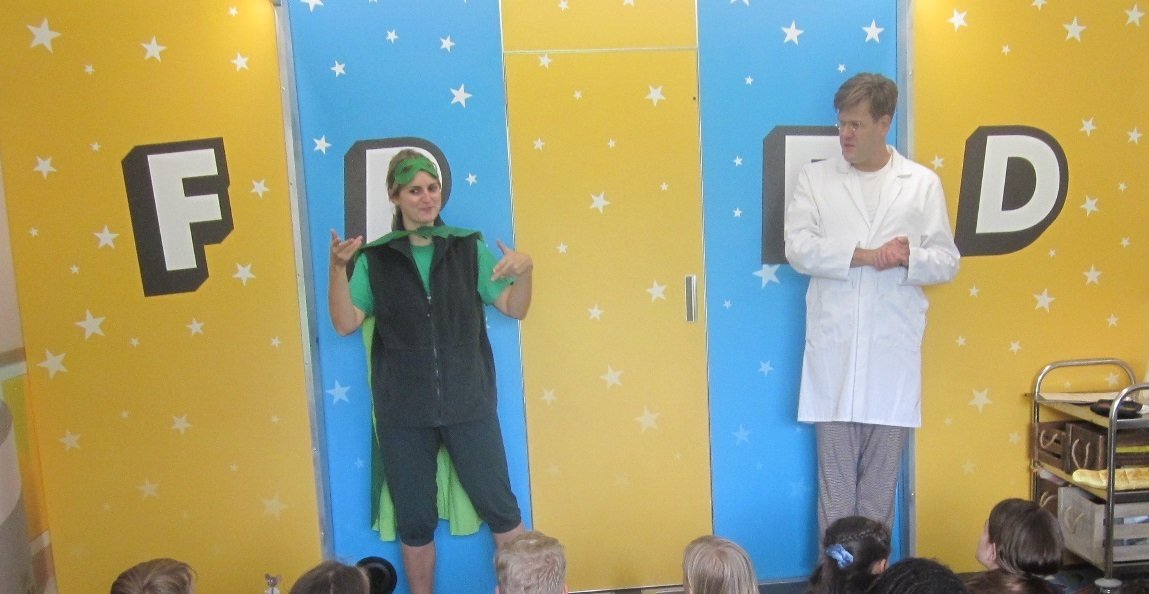 In Literacy, we have been exploring the text 'Arthur and the Golden Rope' and creating our own oral stories to share. Below are some photos of us rehearsing them.
In Maths, we have been learning about Place value. To help us we have been using a range of resources such as base 10 blocks, number discs and place value grids.
Our project this term is based on 'discover' and has a history focus. Within this, we have been learning more about Ancient Egypt. As part of this, we learnt about how they communicate including written language. Below are some of our cartouches we designed and painted using hieroglyphics.
We also took our map reading skills outside and located significant places onto a map of Egypt.