Please remember, that any mobile phones are handed in first thing in the morning. No mobile phones should be left in bags, and are only needed if you are walking home by yourself.
Class 6
Year 6 Information:
P.E. is on Monday and Friday. Please remember to wear full PE kit (navy joggers, white top, school jumper, suitable trainers)
Homework is due on a Monday, and is set on a Thursday.
Please remember, we are limiting what comes into school and leaves. You need your lunch box and water bottle. Your pencil case and reading book can be left in your tray for now.
If your child is absent due to COVID and is well enough to complete learning at home, please find a helpful document about how to access 'Oak Academy' learning.
Look at our fantastic World Book Day costumes! Can you guess who we are?
Year 6 went on a beautiful country walk to monitor human impact on our nature's habitats.
Year 6 today got to showcase their own Christmas and Jive dances. They have been working hard this term to choreograph their own routines. Well done year 6!
Year 6 have been learning dancing routines as part of PE. They have focused on the Jive and the Charleston. They have had so much fun learning them both.
Year 6 have produced some fantastic projects based on this terms WW2 theme.
Year 6 made some propaganda posters to celebrate the hard work made by civilians during the World War 2. Dig For Victory!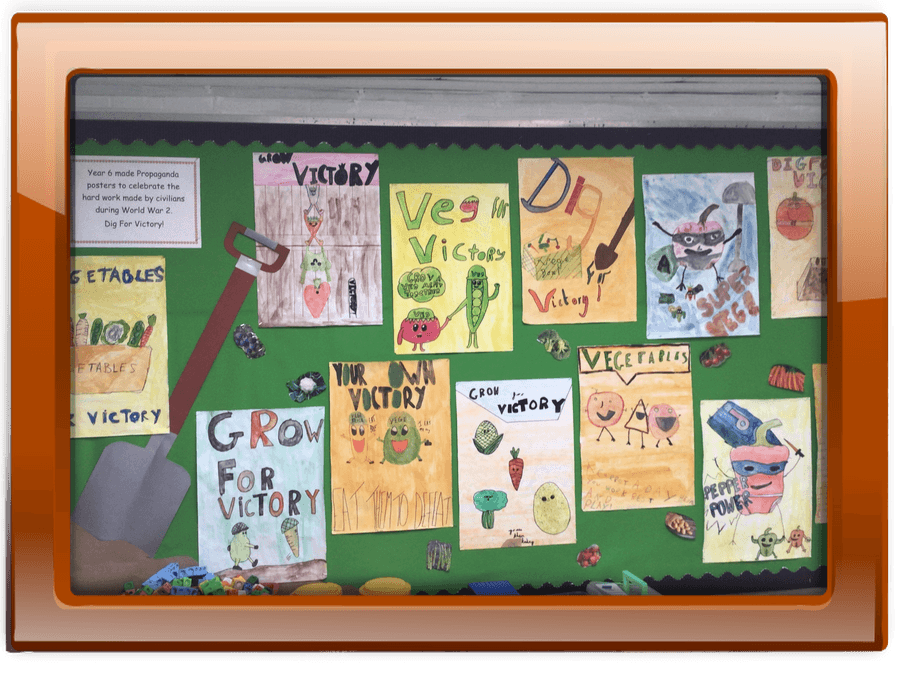 Year 6 went on a school trip to Tenterden, Kent and Sussex Railway, for an Evacuation Experience!