Please remember, that any mobile phones are handed in first thing in the morning. No mobile phones should be left in bags, and are only needed if you are walking home by yourself.
Year 6 Information:
P.E. is on Tuesday and Friday. Please remember to wear full PE kit (navy joggers, white top, school jumper, suitable trainers)
Homework is set on a Monday, and is due on a Monday.
Remember to bring a water bottle. Pencil cases should fit into your tray.
We started the week with some art. We revised our colour mixing skills and created blackout scenes with chalk and our own stencil designs.
At the start of our art lesson this week we all sketched a WW2 plane. The kids did an amazing job!
We had an amazing time at Tenterden being evacuated to Wales. Everyone got into character and we enjoyed meeting Viv the Spiv!
We were invited to School at Sommerhill to meet the author Annalise Gray. She told us all about the inspiration for her series of books based in Ancient Rome and the Circus Maximus.
we started our new science unit: light!
Our first investigation was to prove light travelled in straight lines.
In science this week we continue to learnt about how we see things with light travelling to a source, then an object and finally being reflected in to our eyes so we can see. The children has to model this using a torch, mirror, string and a cuddly toy.
Our PE with Mrs Pain this term is cheerleading. So far we have practised different moves, and put them together to the best of the music.
This week, for anti-bullying day, we made some socks to show how everyone is different in their own way.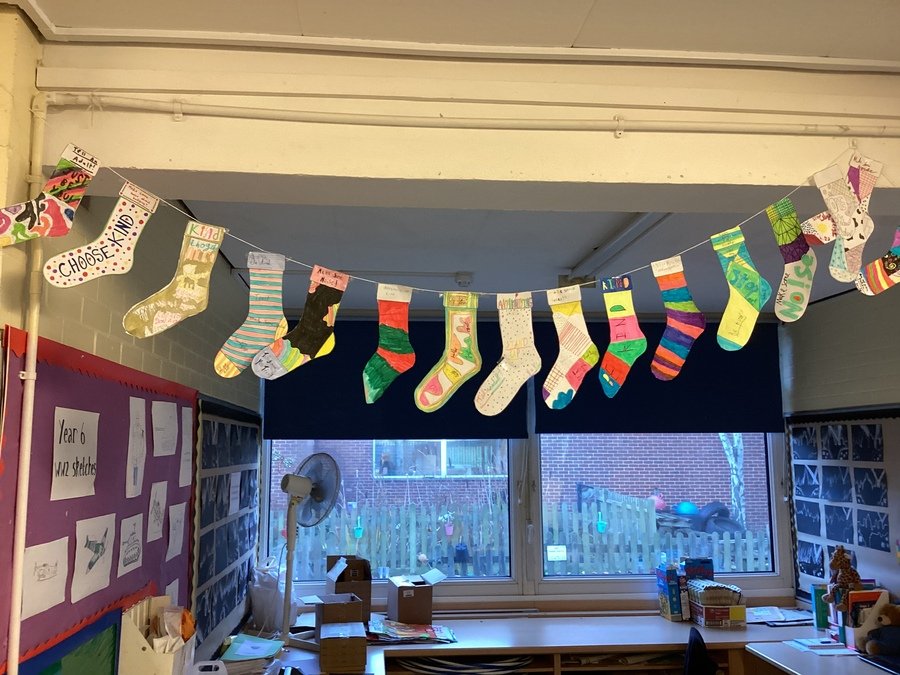 Also, we made some poems about remembrance. Some poems were even shown to Mrs Farr because of how good they were.