Class 1
Welcome to Class 1's web page!
We are known a Galileo Class after the famous astronomer, like him we love to explore, invent and learn from others. We take pride in listening to others, taking care of our environment and always trying our best!
Find out about everything we doing in school below!
Class Information
Teacher: Mrs Taylor
TA: Mrs Chilman, Mrs Butler
Term 2
Sensational Winter
This term we are thinking about the season of Winter.
We are exploring key historical events such as The Gunpowder Plot and Remembrance Day.
We will also be observing the changes in weather and plant life around our school, and thinking about why this is happening.
Homework
Homework is set every Friday and is due in the following Thursday.
Mathematics homework is set online through Mathletics
Please make sure you read with your child every night!
They will have been given a bookmark to track the days they read (1 sticker per day).
If your child fills their bookmark up, they get 5 housepoints!
Computing In Year 1!
This week we were introduced to Purple Mash. We learnt how to log on and the importance of keeping our password safe.
We learnt how to make an Avatar to represent us online, and had great fun experimenting with the different games/activities on Purple Mash!
Year 1 Harvest Festival
Harvest is a special time in autumn when we are thankful for the food we have grown.
We have painted fruit and vegetables that we are thankful for.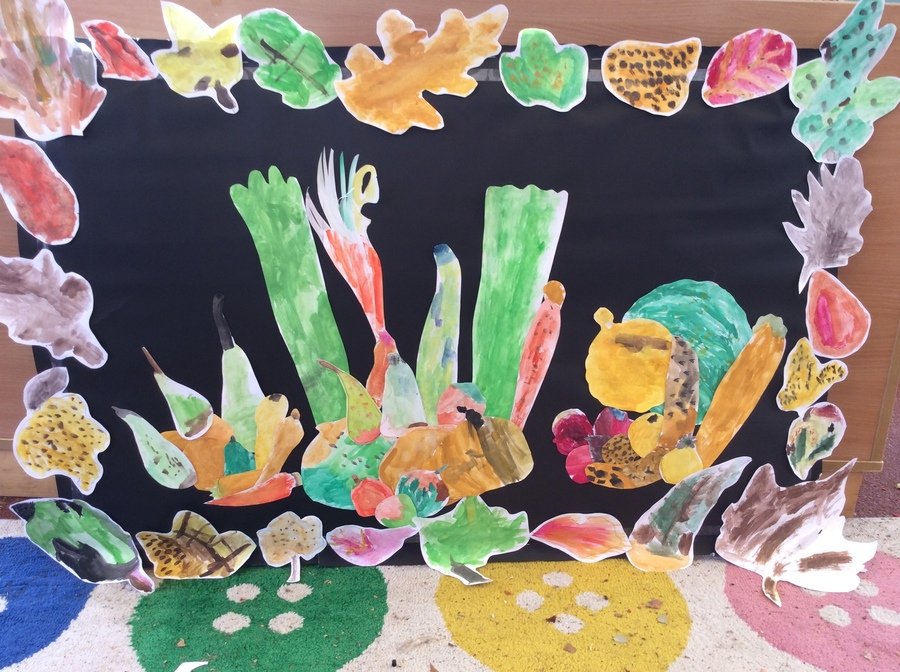 Wonderful Watercolours!
We've been learning how to paint with watercolours this term. We know how to use water to make the paints work and have been experimenting with blending colours. We studied leaves and tried to replicate their colours to create some fantastic autumn art!